I know to some this message will be very painful, to some infuriating, and to others music to their ears as fodder for political talking points and hit pieces. Believe me, it pains me to have had to have come to this. For four years I have painfully watched all of this and other disturbing developments unfold that at first I couldn't believe, that I then didn't want to believe and then finally that I could no longer ignore.  I must admit that when I first entered the political scene years back, I had the utmost respect for Bruce Whitaker and had admired his demeanor and his positions. That respect is long gone.
Many may not fully understand my motivations for writing this article, many will accuse me of attacking one of our own. Bruce is nowhere near one of our own as you will soon see. Others may be rejoicing at the apparent division. Ladies and gentlemen, my modus operandi has always been to tell it like it is and let the chips fall where they may because the truth will stand on its own.
VOTING THE RIGHT WAY MOST OF THE TIME IS NOT ENOUGH WHEN YOU ARE OUTNUMBERED EVERY TIME. THE BALANCE OF POWER HAS BEEN UNCHALLENGED FOR 4 YEARS NOW. LOOK WHERE FULLERTON IS. ONCE A SCAM GETS TO THE COUNCIL, TRYING TO STOP IT THERE IS LIKE TRYING TO PERFORM CPR ON A CADAVER. THESE SCAMS AND GIOVEAWAYS AT CITY HALL HAVE TO BE PUBLICLY AND VEHEMENTLY OPPOSED IN THE EARLY STAGES. LEADERS SOUND THE ALARM, NOT WAIT UNTIL THE CADAVER IS IN FRONT OF YOU TO DO MOUTH TO MOUTH ON.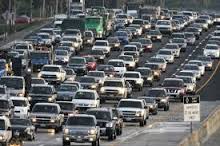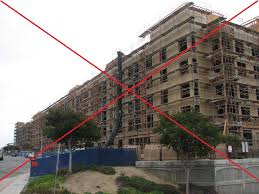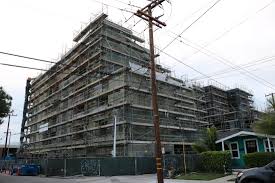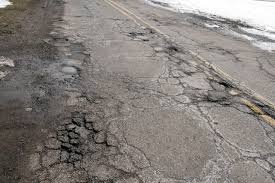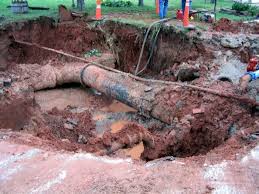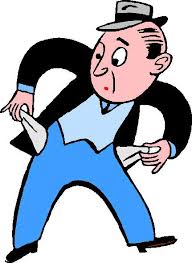 FLORY, FITZGERALD AND CHAFFEE ARE OPEN BOOKS AND STAND FOR UNION GIVEAWAYS, DEVELOPMENT SCHEMES AND MORE EXPANSION OF GOVERNMENT. WE KNOW WHO AND WHAT THEY ARE. GREG IS MORPHING INTO THEM AS WE SPEAK.
SO WHO HEAVILY FINANCED BRUCE'S CAMPAIGN IN 2012 TO THE TUNE OF ALMOST $40,000? WAS IT NONE OTHER THAN TONY BUSHALA? WHY HAS TONY BUSHALA BEEN TOTALLY SILENT ON ALL THIS HORRIFIC OUT OF CONTROL DEVELOPMENT IN FULLERTON?   IS BRUCE PLAYING SOME SORT OF A GAME ON THE RESIDENTS?
IT IS THE DUTY OF TRUE CONSERVATIVES TO EXPOSE THE PHONIES LIKE FITZGERALD, OUT THE PHONIES LIKE FITZGERALD AND STAND UP FOR THE RESIDENTS. LETTING FITZGERALD OFF THE HOOK FOR 4 YEARS IS INEXCUSABLE. LOOK WHERE WE ARE. HIS BOSS NELSON IS SUPPORTING BOTH BRUCE AND FITZGERALD IN 2016-WHAT DOES THAT TELL YOU?
Instead of Bruce doing everything in his power to tip the balance on the council and expose his boss Nelson's sacred cow Fitzgerald WHO HAPPENS TO BE THE DECIDING VOTE EVERY TIME, he goes along to get along, ignores vital issues, remains totally silent on others, and pontificates only when it makes no difference when it is far too late when his vote means nothing. This has allowed Fitzgerald to be the deciding vote that screws Fullerton over every time.  Bruce's silence and absence of resistance and opposition to the fact that we have a lobbyist as our mayor is mind boggling unless you understand how the game is played. He plays it safe with the bosses, pontificates when it is too little too late, means nothing, has no impact, and ensures that the agendas move along with a semblance of conservative opposition. He has and continues to allow her to remain on the council in spite of her built in conflict of interest, her horrible voting record, and then votes to give her the mayor title on the ballot. WATCH WHO ENDORSES BRUCE AND JENNIFER WHO HAVE OPPOSITE VOTING RECORDS. IT WILL SHOW YOU HOW PHONY AND RIGGED THIS WHOLE THING IS. Enough insanity folks.
You see going along to get along has resulted in Fullerton being so far gone that it will not be recognizable very, very soon.   Our problems as a community are huge and the solutions require a major sea change in politics. Fullerton is awash in red ink, greed, corruption and cronyism. Fullerton is full of busted up roads, screwed up zoning, massive development, out of control traffic, a corrupt police department, out of control spending and of course politicians that keep all this going. We need to end the status quo, remove the status quo's henchmen and women and expose those who ostensibly come in peace, seem to be on our side and betray us in clever ways that only those who are really paying attention would ever notice.
. 
When there was a major fiscal issue brought to Councilman Bruce Whitaker by his appointee to the Park and Recreation Committee, Mr. Levinson, Bruce Whitaker was totally silent.  He never uttered a word in his capacity as a city councilman about the 4 to 5 million dollars being squandered by the city of Fullerton on the Fullerton Golf Course contract over 20 years as shown by Mr. Levinson in great detail.  Mr. Whitaker totally ignored Mr. Levinson on this critical issue.
Equally disturbing, on another occasion, Fullerton Park and Recreation commissioner Barry Levinson was totally unaware that the Summit House Restaurant 25-year extension was to be incorrectly brought before the city council because Joe Felz decided to bypass the Parks and Recreation Department first even though the Summit House sits on Fullerton publicly owned parkland. It still had 16 years left on its sweetheart lease and they wanted to sneak through another 25 year extension behind everyone's back.
Councilmember Whitaker had at least 72-hour advance knowledge that this was on the city council agenda as a CONSENT ITEM and yet according to Mr. Levinson, Mr. Whitaker never contacted him and apprised him of this situation.  Why not?  Why the silence? Why did Bruce Whitaker not immediately discuss this critical issue with his appointee on the Park and Recreation Commission, Barry Levinson?
As Mr. Levinson and I were in attendance at that meeting, Barry pointed out at that council meeting that it was totally improper for the city to fail to bring this agenda item to the Park and Recreation Committee first and even more unconscionable that it was then put on the city council agenda as a CONSENT ITEM.   No one vetted this agenda item but the city nevertheless the city wanted to very quietly and surreptitiously pass it without any discussion.  Even after Mr. Levinson stopped this in its tracks, Mr. Whitaker, who appointed Mr. Levinson remained totally silent on the issue.  Apparently Council member Whitaker does not want to disturb the establishment order in Fullerton.  This attempted hijacking of public property was directed back to the Park and Recreation Committee for first consideration.  Mr. Levinson learned later from Hugo Curiel, Director of Parks and Recreation at a subsequent Parks and Recreation Committee meeting that the owner of the Summit House rescinded his request for the 25-year extension that would have taken the lease arrangement through 2060.
Barry, the one honest committee member was the lone voice who pulled the consent item on the city council agenda and pointed out the obvious before it was about to be approved 5 to 0 by a phony, corrupt city council without any discussion.  Once again the city council and of course the city manager was attempting to do a huge financial favor for one of its special interest friends while at the same time screwing the Fullerton public.  Did I mention that the Summit House was built with Fullerton Redevelopment money?   Redevelopment was supposed to be used to fix "blighted areas".  Since when is parkland on one of the prettiest vistas in all of Northern Orange County next to million dollar neighborhoods considered blighted?
As Barry Levinson continued to do his job as a commissioner speaking out on various issues that directly and adversely affect the community at large, and doing so as an appointee of Bruce Whitaker , the climate at these public meetings got so bad that Mr. Levinson was shut down and not allowed to conclude his remarks after speaking only a few minutes during the communications period of the meeting. This is the part of the meeting on the agenda for Commissioners to speak on any item or topic that falls within the purview of the Park and Recreation Commission and Department.
In response to this egregious behavior, Mr. Levinson contacted formally in writing all council members including Mr. Whitaker and again Mr. Whitaker chose to remain totally silent.   Bruce not only failed to defend Mr. Levinson's doing his job, his right to speak in an open meeting, and carrying out his duties as Bruce's appointee, he totally ignored him once again.
On June 23, 2016 Mr. Whitaker offered up some insight into his failure to ask for an investigation into what I believe to be a criminal attempt to get Mr. Levinson charged with a bogus misdemeanor crime in order to have him removed from his position as the Chair of The Park and Recreation Commission.  "On an objective City Council, I could have obtained a majority vote to launch an outside investigation. No chance to do so in this case where perhaps a majority participated in the collusive effort to remove him."
First it does not explain the fact that according to Commissioner Levinson that on two separate occasions that Councilman Whitaker told Barry that if anybody from the public requests of the council an investigation into this incident, that Bruce would so attempt to get it agendized.  Three different Fullerton citizens including Mr. Levinson and myself did just that yet Bruce to this day remains silent on this issue.
Second, Bruce boasts of supporting Barry when most on the council were in Bruce's words "collusively trying to remove him from the committee".  Ironically, it was Bruce Whitaker himself who, without any advanced warning to Mr. Levinson, did the exact same thing without giving a single solitary reason for his unusual move in terminating Mr. Levinson from the Park and Recreation Commission.
Lastly, Bruce has stated above and on many other occasions that his refusal to bring something important forward at council is due to the lack of votes Bruce has on the council.  If that is the reason for his silence why does he always pontificate on specific agenda items which are before the council that really should be voted down when he knows it will be passed by his fellow council members?
I will answer my own question.  It is because we can count on Bruce only when there is an issue guaranteed to pass in the council to then and only then speak out and feign courage as the lonely voice of reason.  You rarely speak out in front of an issue to change the outcome for the better but rather speak only after the bad outcome is assured.  Leadership demands speaking out often to rally support and affect change?  You are more like a funeral director, talking about what could have been after the fight or the body has already been lost.  How pathetic and more importantly deceitful that this has been Bruce's modus operandi for 6 years!
Six years and what are his accomplishments…. voting to appoint Jennifer Fitzgerald  as Mayor in an election year no less so her name will appear on the ballot as MAYOR making her defeat much more difficult…voting for a totally phony districting Map for Fullerton, Map 8A, which basically destroys downtown as a separate neighborhood and fireworks.
What are just a few of your incredible failures?
Never demanding or much less asking Jennifer Fitzgerald to disclose her client list from Curt Pringle and Associates, a very large lobbyist and public relations firm with ties to many Southern California government entities.   This list is necessary for her to disclose for it is the only way to ensure that she does not have a conflict of interest while representing the people of Fullerton. I have formally asked for this in writing and verbally during public comment periods which Bruce has done no such thing.
Voting to appoint Jennifer Fitzgerald Mayor of Fullerton in her compromised position as V.P of Curt Pringle and Associates with no transparency on her part.
Voting to appoint Ma'Ayn Johnson to the Planning Commission when she has a built-in conflict of interest as a senior planner for the unelected Southern California Association of Governments (SCAG).  She recently stated that the population growth of Fullerton is inevitable and we need to plan for it.   The facts are that significant growth is only inevitable if the Planning Commission and the City Council continue to vote for zoning changes that allow for high-rise development in a city with little open land except for West Coyote Hills.  She and her allies on SCAG push for this high-rise Agenda 21 Growth consistently making her biased as a commissioner. Bruce has refused to agendize her removal from the planning commission and remains silent on this issue.
Never asking for an investigation into an apparent criminal conspiracy lead by the FPD and the City council against Mr. Levinson.  His poor excuse for being silent was that he did not have the votes.  Question:  Why does he normally pontificate on the loosing end of so, so many agenda items? Why even show up for work with that attitude?
Refusing to agendize an investigation by Michael Genacco into the attempted framing of Barry Levinson even after several residents including myself had specifically publicly asked him to do so. This was a prime example of how a concerted effort by city officials could have led to falsely imprisoning of innocent men.
Totally ignoring Mr. Levinson's very detailed and well supported analysis of how the City of Fullerton is in the process of wasting 4 to 5 million dollars over a 20-year period starting in December 2010 by their actions to voluntarily change their agreement with American Golf Corporation to run the Fullerton Golf Course. At the same time Bruce was pushing for an audit committee on the council he was continuing to ignore his own appointee Barry Levinson on the Park and Rec commission who is an internal auditor by profession! Bruce wants an audit committee and ignores this?
Voting to disenfranchise the people of downtown Fullerton with a vote for Map 8A.
When Bruce had the votes to make a difference after the recall election he chose to put his political capital into legalizing Safe and Sane Fireworks at the direction of Shawn Nelson.  By doing so he squandered a golden opportunity to make real changes in Fullerton.
Failure to respond to my request to make a motion to agendize a change in selling city of Fullerton property from the current closed door, sole source negotiations to mandating every sale must be done on an open and competitive basis.
Failure to give any reasons for his dismissal of Mr. Levinson from the Park and Recreation Committee nor any warning whatsoever that he was dissatisfied with Mr. Levinson's performance.
No wonder the City of Fullerton government continues to be such a total mess.  No one on that council has the integrity and courage to consistently do the right thing.  Without character or courage on the dais we the people of Fullerton are at the mercy of a very broken city government.
Mr. Whitaker has a ton of explaining to do to both Mr. Levinson and to the good people of Fullerton.  It is so sad to realize that Mr. Whitaker has been the consummate politician when we the people of Fullerton desperately needed a statesmen and a leader which he so cleverly portends to be when in my opinion, nothing could be further from the truth.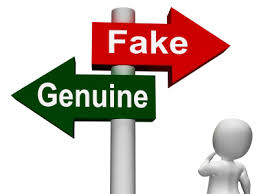 Leaders lead, leaders rally the troops, leaders sound the alarm, leaders warn others of impending situations that are harmful to the community.
I guess the bar has been so low for so long in this town that Bruce actually believes he is what he claims to be. You know that a great voting record means nothing when Bruce is making sure that it will continue to mean nothing by giving corruption a pass, maintaining the establishment balance of power on the dais all the while aiding and abetting the re-election of Fitzgerald.
November will be very interesting to say the least folks especially if Fullerton really opens her eyes. Time will tell and don't accept any wooden nickels in the meantime ladies and gentlemen. There are far too many in the political mix in this town that need to turned in to the counterfeit office.