Abortion has killed upwards of between 60 to 100 million children since that fateful decision at the hands of the black robe donning  high priests of darkness was handed down  on January 22 some forty some odd years ago. Here is Sex Ed Silva at the divisive feminist rally where the right to kill the unborn was one of the major focal points of the rally.
It should come as no surprise that she would be in attendance. After all. this woman has made it her mission in life to make sure that the blood never stops running down the drains of the sinks in the abortion mill killing fields. Make no mistake about Sharon Quirk Silva ladies and gentlemen. She has sold her soul to Planned Parenthood and sold it cheap. Her platforms every time she ran for office,was almost always abortion. Listen as she cleverly promises to keep the baby killers in business and the supply lines going for the body parts industry. MAKE NO MISTAKE FOLKS, THERE IS NO PROBLEM WITH WOMEN HAVING ACCESS TO GOOD MEDICAL CARE. THE UNITED STATES HAS UNIVERSAL HEALTH CARE. She can call it access to women's health or whatever she wants because it is all about taking the right away from the unborn baby and trying to demonically turn it into a right for the mother to murder the unborn baby.
At one point in the video she states "wow, what did he say", referring to this ….. Anthony Rendon "….we are gonna make sure women have access to health care….and reproductive rights…"Cristina Garcia-"….standing shoulder to shoulder fighting for the right for women to control their bodies."
Yes and of course pro illegal immigration is lumped in with the code words for baby killing as Sex Ed Silva proudly looks on.
You see with Sex Ed Silva, murdering your unborn child is a fundamental right, denying that child its fundamental rights while they labor to bring more illegals into this country while pushing for American citizens to be murdered in the womb. These people are sick and evil.
Meanwhile Sex Ed Silva says she is gonna fight for women and empower women.
"We are gonna do everything we can to fight to make sure that women have access to great health care "
THIS IS WHAT SEX ED SILVA MEANS WHEN SHE TALKS ABOUT WOMEN'S HEALTH CARE
"You are the leaders for equality…."
WHERE IS THE EQUALITY FOR THESE CHILDREN SHARON?
"You are the leaders for justice"
WHERE IS THE JUSTICE FOR THESE CHILDREN SHARON?
"You are what this fight is all about….."
THIS IS WHAT THIS FIGHT IS ALL ABOUT SHARON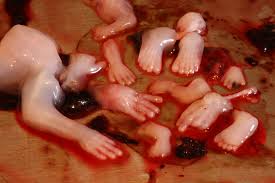 If you cant handle looking at these pictures then there is obviously something wrong with you not doing something to stop this from happening to several thousand children a day here in the United States with churches on every corner that say or do NOTHING about this
PLANNED PARENTHOOD
WELCOME TO FULLERTON CALIFORNIA-HOME TO THE POLICE DEPARTMENT THAT MURDERED KELLY THOMAS ON CAMERA IN FRONT OF THE WHOLE WORLD AND WE ONCE AGAIN SENT A EUGENICIST BACK TO SACRAMENTO
THE 65TH ASSEMBLY DISTRICT IS IN THE GRIPS OF FULL EUGENICS WITH FORCED CHILDHOOD SCHOOL ENTRY VACCINATIONS AND FORCED WIRELESS EXPOSURE IN SCHOOLS WHICH ARE BOTH A STERILIZATION AGENDA. IF SHE REALLY CARED ABOUT WOMENS HEALTH, OR ANYONE'S HEALTH FOR THAT MATTER, SHE WOULD DO SOMETHING ABOUT BOTH.