Archive for category Agenda 21
Re:  SB 649 (Hueso):  Wireless Telecommunications Facilities As Amended — OPPOSE
The National Association For Children and Safe Technology (NACST) works to educate the public and support public health policy to protect the safety, health, and well being of children and youth from radio frequency / microwave (RF/MW) radiation exposure originating from wireless technology and infrastructure.   NACST opposes CA SB649 legislation based on health and agricultural science, with human and animal physical injuries and impairments, violation of federal and state laws, and violation of the powers of local government.
It is essential that you vote NO on CA SB649 Wireless telecommunications facilities.  This bill is an unnecessary taking of public funds and property values, alongside losses of public health and safety, and human and agricultural productivity.  California has strong interest in protecting its economic base and residents' and visitors' freedom from physical injury and impairment.  The 4G/5G Distributed Antenna System (DAS) would result in scientifically established hazardous radiation exposure with often immediate and therefore provable adverse effects, particularly immediate neurological and cardiologic effects.
CA SB649 involves telecoms installing powerful microwave radiation antennae, misleadingly called "small cells" to conceal their radiation power and concentration, on light poles and utility poles in the public right of way for 5G.  Poles may be only 15-20 feet from homes and offices.  Thousands of these antennae and large power supplies would be placed on residential blocks and farms, deploying radio frequency / microwave (RF/MW) radiation penetrating homes and bodies 24/7/365 forever.
Pulse-modulated RF/MW radiation, particularly this close to homes, offices and farm animals, is a "hazard", as acknowledged by the Institute of Electrical and Electronics Engineers  (IEEE) and FCC in 1991 in the guideline-setting process.
Although proponents claim a financial bonanza from DAS 5G deployment, there is no evidence to support it. In fact, the Russians refused 5G as badly engineered (as also US engineers have admitted) and instead provided fiber optics, which works much better, to all homes and apartments in large cities. Furthermore, cell phones are a mature industry:  everyone who wants a cell phone already has one, including California's children and youth.
Health and agricultural science, and physical injury/impairments to human, animals, insects:
The Chair of the original FCC guideline Committee himself (John Osepchuk) acknowledges >20,000 scientific studies, with immediate, short-term and/or long-term adverse effects from RF/MW radiation.
5G RF/MW radiation has a 20-inch wave that penetrates the body deeply and is particularly harmful to babies and children. Four wavelengths, each 2-4 inches, are optimally absorbed by the human brain, heart, liver, thyroid, kidneys, and reproductive organs, impairing their functions. Effects include headaches, insomnia, tinnitus, heart arrhythmia, suppressed melatonin production (essential for sleep, productivity and the immune system), DNA damage and much more. The final ten simultaneous wavelengths of 1/10 to 1⁄2 inch target the eyes, ears and skin, and fall within the resonance of pollinating insects' antennae, producing bee colony collapse.  The U.S. National Institutes of Health, National Toxicology Program's 16-year, $25 million study concluded in 2016 that cell phone RF/MW radiation causes cancer of the brain (glioma) and the heart (schwannoma).  5G radiation is even worse.
Incredibly, no monitoring of actual radiation emissions from 5G antennae in homes or public places is intended.  The relevant FCC guideline was based in fraud from the start and has not been updated since 1996 to reflect current scientific knowledge.  It does not protect against biological harm, and is based on a false absorption model of a doll head filled with water!  It utterly fails to protect children whose brains are still developing and whose skulls are thinner than an adult skull. Studies show RF/MW radiation even less potent than 5G is harmful to every human, animal, insect and plant.
Proponents misrepresent the Telecommunications Act of 1996 (TCA) as preempting all state and local regulation of wireless facilities.  State and local governances are preempted only from regulating the "placement, construction, and modification" of wireless facilities based on their "environmental effects". Preemption includes neither health effects nor health science.  Nor is regulation of operations preempted on any basis. State and local governments remain authorized and obligated to regulate every activity not preempted by TCA, and on every basis not preempted.
Violation of federal laws:
Allowance of any 5G wireless facilities would not only violate TCA, it would violate the Americans with Disabilities Act (ADA) and the Federal Fair Housing Act. These laws guarantee equal access for all, but 5G would make public places and federal housing, not to mention all housing, uninhabitable for already injured, impaired and/or electromagnetically sensitive (EMS) persons.  California says it requires compliance with ADA, but given 5G's multiple simultaneous wavelengths, its intensities, and its 15-degree, near-maser (direct-energy weapon) arc of radiation concentration, compliance is impossible.
Massive industry liability shift to the State of California:
In the July 19, 2017 letter from attorney Harry Lehmann to Jennifer Galehouse, Deputy Chief Consultant, Assembly Appropriations Committee,  Lehmann makes the point that SB 649 is an Appropriations matter.  Furthermore, the letter documents incorrect data given by the Telecom industry in testimony and analysis of the shifting of the massive Industry liability to the State of California.  Please see Mr.  Lehmann's letter here:   https://ehtrust.org/law-letter-small-cell-bill-will-shift-liability-reasonably-result-bankruptcy-california-sb649/
The State of California must protect health, safety, agriculture and its own economy.  CA SB649 would sacrifice it all, with resulting chronic health problems and loss of productivity by some degree to all Californians, right where they live and work, and the permanent loss of agricultural pollinators.
 Time is running out for all Californians and demands that you, as our elected officials, oppose SB 649.
Sincerely,
Diane Hickey, California resident, Co-founder
National Association For Children and Safe Technology
[i] Sept. 2013 letter to FCC requesting reassessment of radio frequency exposure limits and policies
cc:
Martin Blank, Ph.D, Spokesperson, EMF Scientist Appeal
Mary Beth Brangan, Co-director, Ecological Options
Susan Clarke, Founder, Environmental Health Advocacy League (ENHALE)
Carolyn Coleman, Executive Director, League of California Cities
Devra Davis, Ph.D., Founder and President, Environmental Health Trust
Josh Del Sol, Director, Take Back Your Power
Victoria Dunkley, MD
Lennart Hardell, MD, Ph.D.
Zen Honeycutt, Founder, Moms Across America
Toril Jelter, MD
Olle Johansson, Ph.D.
Harry Lehmann
Ellen Marks, Director, California Brain Tumor Association
Joel Moscowitz, Ph.D., Center For Family and Community Health, UC Berkeley
Kevin Mottus
Martin Pall, Ph.D.
Ron Powell, Ph.D.
Cindy Russell, MD
Zonya Townsend, President, California Nurses For Ethical Standards
Scientists For Wired Technology
Center For Electrosmog Prevention
Southern Californians Against Smart Meters (SCASM)
Wireless Radiation Alert Network
Consumers For Safer Cellphones
Empower Family California
Electromagnetic Safety Alliance
Center for Safer Wireless
California Department of Public Health
Karen Smith, MD, MPH, Director and State Public Health Officer
Mark Starr, Deputy Director, Center for Environmental Health
Ali Bay, Deputy Director, Office of Public Affairs
Steve Woods, Division Chief, Division of Food, Drug & Radiation Safety
California Department of Food and Agriculture
Karen Ross, Secretary
Jim Houston, Undersecretary
Annette Jones, Director, Division of Animal Health and Food Safety Services
California Environmental Protection Agency
Linda Adams, Acting Secretary
Deborah Raphael, Director, Department of Toxic Substances Control
George Alexeeff, PhD, Acting Director, Office of Environmental Health Hazard Assessment
With the DCCSP and the mini DCCSP they wanted to build massive high density housing in and around the Downtown area as well as expand the Downtown area. The DCCSP, if passed, would have allowed for up to ten story buildings all throughout the major thoroughfares in Fullerton.
Jennifer Fitzgerald was given a walk up right on to the city council by people including Tony Bushala who is a long time associate of Shawn Nelson. Right after she was elected, she was given the very lucrative Vice President position at Curt Pringle and Associates.
Curt Pringle and Associates is in the business of selling influence and getting large projects developed. On their website they highlight not what they know but who they know. Meet Curt Pringle, Jennifer's Boss for now.
The claim to fame of Curt Pringle and Associates is their connections. Fitzgerald is Nelson's darling and an ardent pro development vote every time. With Bushala's boys Seaborn, Whitaker and Kiger, plus Fitzgerald, there would have been 4 votes guaranteed for the DCCSP.
Bushala's boys Seaborn, Whitaker and Kiger, plus Nelson's darling Fitzgerald stacked the planning commission so the DCCSP would pass and it did. They even doubled down and put a SCAG senior planner on the commission just for good measure.
Well thanks to Barry Levinson and others, it never got passed the council. Thanks to Barry Levinson the revised version never got off the ground either.
Well, the DCCSP is dead for now, the mini DCCSP is also dead for now, and College Town on is ice, The Polly's shopping center project is off the table, and The Sunrise Village development has been head off at the pass Is the handwriting on the wall? Is Fitzgerald's usefulness to Curt Pringle gone despite her best efforts to try to turn Downtown Fullerton into an Agenda 21 version of Downtown LA?
Thank you Barry Levinson for exposing the corrupt scheme and laying bare the achilles heel of dirty Fullerton Politics.  It is very healthy for Fullertonians to know who all the power players are and what their real hidden agendas may be. The animus against us is directly a result of our doing just that. We are exposing the strings to and from all the power players in our city including Tony Bushala.   
We are exposing the power players who are the reason our city is in such awful shape. For doing what is right by the citizens has never been at the top of our city council's agenda. As is the case always, just follow the money. We did and found that Bushala over the years bankrolled Whitaker, Kiger and Sebourn's campaigns to the tune of upwards of six figures between the three of them. Bushala, the founder of the SOCO walk high density apartment development, was notably silent on the massive development plan called the DCCSP and so were his hired hands Kiger, Whitaker and Sebourn. Well the DCCSP is dead for now.
Is Fitzpringle done? Perhaps. Was Bushala's involvement in getting Newman elected an attempt to influence state legislation that would bypass local control over certain zoning changes? We believe so. Nothing else makes any sense to us.
Was Bushala's involvement in getting Newman elected an attempt to influence state legislation that would bring high speed rail to downtown Fullerton? You know right to the train station whose lease Bushala controls along with his many parcels in the area that can be turned into giant SOCO walk monstrosity ten story high rise apartments as he opens pot clinics and bars to serve all the patrons he could be wharehousing if he can get his peeps into the places where they can pull the strings? We know the local strings have been exposed and almost cut at this point.
Right after the recall election, Shawn Nelson who is Bushala's buddy became Jennifer Fitzgerald's mentor.
Tony Bushala totally gave her a pass throughout the entire 2012 campaign, and remained silent during the 2016 campaign. The negative comments now about her by The FFFF crowd after she has been elected to another 4 year term are some of the most Machiavellian style subterfuge I have ever seen in my life. It is all overseen and orchestrated by one of Fullerton's major pupeteers, Tony Bushala.
If Jennifer Fitzgerald is washed out and the residents have woken up to the secret plans to turn Fullerton into downtown LA, ending the local officials ability to ram massive development through, then it would make sense to try to influence it at the state level. Bills like SB35 would make certain local zoning a thing of the past and must be fought with just as much might as the local power players trying to ruin our city for their own interests. We will keep exposing them, fighting them and keep you posted folks.
A little over four years ago, Barry Levinson attended a city council meeting and exposed the most corrupt development scheme in Fullerton's entire history, THE DCCSP. The plan was to pass a blanket zoning change to 13 huge areas of the city encompassing over 100 acres of major arterial thoroughfare frontage and allow for the UNELECTED city manager instead of the elected city council and their appointed planning commissioners to have the final say on development. This would have resulted in the approval of tens of thousands of up to 10 story high density high rise housing units ruining Fullerton for ever and there would be nothing we could have done to stop it.
The plan was crooked as hell and the morons on the planning commission approved it and served it up to the council to try to ram it through on a hot summer night in the library room with no live feed when no one was looking. The cold feet that the council had got a warm up from Barry Levinson. Yes Barry was looking, and he sure wasn't taking this sitting down.
Well watch Barry 2 years later still fighting these dolts as Joe Felz had the gall, audacity and nerve to try to bring back this crooked development plan in pieces  instead of in one giant scam.
Watch Karen Halluza's shifty eyes as she realizes it is truly now the beginning of the end of her career with the City of Fullerton as the community development director because without this revised plan being hatched, the developers will NEVER GET WHAT THEY WANT and her services are no longer needed.
Watch Barry tell the truth about this  dirty deal and watch the behavior of all the players on the planning commission with the exception of Bennett and Dunlap who didn't vote for the DCCSP as they were not on the commission at the time. Pay close attention to the worst one of them all-Karen Halluza, the city's handsomely paid community development director whose sole purpose was to turn Fullerton into a high density hell hole. A picture is worth a thousand words folks.
For Karen Halluza, we will only spare a few, good riddance.
In early March 2015, Fullerton Police Corporal Paul Irish, a twenty plus year veteran, drug recognition expert with an unblemished record of service was terminated.   What did he do that so upset FPD brass lead by Police Chief Danny Hughes that necessitated such severe action?
Did he commit some heinous crime such as rape, murder or kidnapping?  NO!    Did he use excessive force against a member of the public?  NO!  Did he commit any other felony or even an alleged misdemeanor crime?  NO!  What got Corporal Paul Irish fired from the FPD?
He conducted an Ethics training course in early September 2014 without specifically telling his bosses that would be the topic of the training.  In other words he basically got fired for teaching ethics to members of the FPD.
I could see how that topic would be taboo by a department run by the likes of one Danny Hughes.  He even had the audacity to state in general terms that he was aware of past ethical breaches in the FPD.  Only in the FPD or in the "Twilight Zone" could such an action take place. (Please remember that the Twilight Zone was fiction but the firing of Paul Irish was and still is reality.)
I guess real ethics and integrity teaching by a FPD officer could not and would not be tolerated by Danny Hughes.
Any punishments short of dismissal were not severe enough for our former upstanding police chief.  For Danny Hughes that great reformer of the FPD needed to send an internal message to all Fullerton Police Officers and staff that teaching ethics in the department and how the FPD has sometimes fallen short on that subject would result in swift termination.
The swiftness of the FPD action was startling.  The very next day after the ethics training, Corporal Paul Irish was placed on administrative leave.  Then four months later he received a letter from the FPD informing him that they intended to terminate his City employment and only a month after that was he indeed officially terminated from the FPD.
The Fullerton Police Department rarely acts so quickly in handing out such severe punishment.  But above all else, it is apparent that the one thing Police Chief Danny Hughes can't tolerate is ethics training and the suggestion that the FPD falls short in that area.
What is wrong with you Corporal Paul Irish?  Why haven't you got with the Public Relations Program that the newly reformed FPD under Police Chief Danny Hughes has no ethics problems and has absolutely no corruption?  After all Acting Police Chief Dan Hughes proclaimed that to a local newspaper during an interview in January 2012.
Not even those responsible for the brutal death of Kelly Thomas were put on administrative leave as quickly as Corporal Paul Irish.
Clearly a RICO investigation by the FBI is warranted and there needs to be a takeover by the US Marshalls of our Fullerton Police Force in order to clean house and get our city police department back on the right course.
As far as the Paul Irish situation is concerned, an honest and fair city council would overrule that termination order and give Corporal Paul Irish, a twenty-year veteran his job back. For to do anything less would be a travesty of justice and just one more clear solid piece of evidence of how corrupt and dirty our FPD and our City of Fullerton still are to this very day!
Fullerton just went through a budget study session and what was evidently clear to me from it all is that the Fire department in Fullerton is run and manned by professionals, professional salary and benefit negotiators. Well the cat is out of the bag that Fullerton is headed for insolvency in a matter of a few years unless we get a handle on expenses.
These heroes are gonna stick it to all of us at tax time because the only way to keep their gravy train on the tracks is to destroy everyone else's standard of living. Yes folks, huge tax increases are coming. The need for four fire personnel on each rig on each call is questionable. What is not questionable is the multi million dollar overtime scam the Fullerton Fire department has successfully kept rolling along.
Look before you attack me for being anti public safety, remember volunteer fire departments exist all throughout the country and if they dig their heels in deep enough and double down, like they did last week at the Council meeting, we will probably end up with one anyway.
 71 Fullerton Fire department employees are pulling in almost 19 million dollars a year out of our general fund-your tax money-all spent on the Fullerton Fire department folks.
You tell me if purchasing ten 2 liter bottles of carbonated water, laced with artificial colors, brominated vegetable oil, ester of wood rosen, high fructose corn syrup, potassium sorbate, phosphoric acid, sodium benzoate and acesulfame potassium is worth hauling around these 4 million dollar rigs, parking them in the red zone, while obstructing views, blocking the road, almost causing accidents, mentally disturbing the public and of course, worst of all, taking these units out of service for over a half hour? This is an abuse of public property, public employee compensation, time and a general hazard to the public. Most of all this is totally unnecessary.
If you condone the egregious behavior by these public servants, there is little hope for you and none for this community. We are going broke fast folks. I am sure these heroes will drink to that.
THE CHARADE OF FULLERTON POLICE DEPARTMENT REFORM UNDER FORMER POLICE CHIEF DAN HUGHES AND THE SILENCE OF OUR FULLERTON CITY COUNCIL MEMBERS…MAYOR BRUCE WHITAKER, MAYOR PRO-TEM DOUG CHAFFEE AND COUNCIL MEMBERS JENNIFER FITZGERALD, GREG SEBOURN AND JESUS SILVA.  BY BARRY LEVINSON
Our streets are the joke of Southern California, we are drowning in millions of dollars in red ink caused by overly generous salary and pension increases, our traffic congestion is quickly reaching big city proportions and our elected representatives are the poster children for corruption and crony capitalism, yet the biggest problem still remains the corruption throughout the ranks of our Fullerton Police Department.  They have the power to use lethal force against the public and the ability to put innocent people in jail.  I have first hand experience with the latter statement. This can definitely impact adversely every citizen in Fullerton.  It does not matter if you are an activist or you are someone who does not know the names of any of our elected officials.   We are all at risk and will continue to be at risk until we clean house at the FPD!
So with this as the backdrop, I spoke at the Fullerton City Council during Public Comments on April 18, 2017.  They give you a "generous" 3 whole minutes to speak.  In reality, with the current group of council members, it would not matter if they gave you three hours or even three days to speak because they ignore everything out of the public's mouths unless you choose to kiss their you now what!
I spoke about two very important subjects.  The first subject was the failure of our "reformed" Fullerton Police Department to take the statements from Joe Imbriano and myself to report the crime of obstruction of justice by recently retired Police Chief, Dan Hughes in regard to his failure to allow his officers to follow normal police procedure to arrest Joe Felz for DUI and for leaving the scene of an accident with damages.  Joe Felz was eventually charged with those two counts, months after the incident by the OCDA Office.   I admonished the entire council for its continued failure to discuss this very important issue.
With my remaining 30 seconds I dropped a bombshell in the laps of our distinguished dais.  I told them that I was informed by Banc of California employees at the Euclid and Rosecrans Avenue branch that it is closing because a developer bought the property to be part of the development of the entire Sunrise Village Shopping Center to become mixed-use high-density high-rise residential units.  The city desperately needs the short-term infusion of money that would be generated by the Park and Recreation Department Park Dwelling fees of $11,700 per residential unit.  If they build 500 units for example that would generate an additional $5,850,000 in revenue.  This would help to cover the extremely generous salary and benefit employee raises approved by the council last year.  More development approvals would be needed to continue paying for these salary and benefit increases approved under Mayor Jennifer Fitzgerald in 2016 for subsequent years.   I put the council on notice that I smelled a rat.  Namely that the city in my opinion has been dealing with developers to make this mixed use project a reality in the near future.  Why else would these landlords create vacant properties with the absence of valuable rents if they only had a hope that they could convert the shopping center to a concrete jungle of mixed use high-density housing units.  I told them it was not zoned for that use and that the people of that neighborhood would fight to make sure it never ever came to fruition.  You should have seen the faces of Bruce Whitaker and Jennifer Fitzgerald after I finished with my comments.  They did not look pleased at all.
Of course, there was no response by any council members to these comments and the Interim Police Chief also was silent after he learned that his department would not take a simple police report by two members of the community. Gee silly me, I thought it was their job to take the statement and then go and investigate; not determine that no crime was committed so therefore no police report was necessary to be taken by them in the first place.
The first order of business has to be from the OCDA Office by filing obstruction of justice charges against Dan Hughes.
Like I said at the beginning of this post, the City of Fullerton and the Fullerton Police Department are corrupt and the Fullerton Police Department needs to clean house
Question:  Why Did Carol Edmonston Attempt So Very Quickly To Discredit The Very Important Posts About the Very Real Possibility Of Large High-density, High-rise Developments Going Into Sunrise Village? By Barry Levinson
UPDATE: High Density Residential proposal
Carol Edmonston from Sunnyhills · 1d ago
"From Carol Edmondston:
Dear Neighbors,
There has been an unsubstantiated rumor about a high density residential proposal for Sunrise Village Center (Euclid and Rosecrans). I contacted the City Development office this morning and spoke with Director Karen Haluza, who confirmed there are NO PLANS for any residential building. The site is NOT part of a Focus Area where there would be any discussion concerning a zone change from Commercial to Residential. There is NO framework to change the existing zone. It will remain Commercial. However, that does not mean a developer is prohibited from inquiring or engaging in any dialogue with the City, as Watt Communities (a division of Watt Residential) has recently done. At this time, there is NO need to worry about any future residential development at Sunrise Village Center.
Senna Nursery site on Bastanchury: There is no update news about any development at this time.
Old St. Jude Medical Heritage site: Oakmont Senior Living is currently in the process of putting together a proposal for the old St. Jude Medical Heritage site on Bastanchury and Morelia. The proposal is for a full service Assisted Living facility, which is different than Capriana, the luxury Retirement Community they built in Brea. Oakmont has also built numerous facilities throughout CA. Final plans have not yet been submitted, but several of us did meet with their VP of Development and Director of Development to share our concerns about any development at that location. We feel an Assisted Living facility is an appropriate choice for that site and hope to work closely with their team to ensure the building does not overpower the neighborhood. They are aware of our concerns. Because this proposal is commercial and in alignment with the current zone (no zone change request), they are not obligated to hold any Community meetings prior to presenting their proposal to the Planning Commission and City Council (which will be months down the road). It is our intent to stay in contact with Oakmont as their proposal moves along. They appear to be sensitive to the concerns of the neighbors and hopefully this will become a win/win project for all of us. We will keep you posted about the specific details as things move along.
Your neighbor,
Carol Edmonston"
Christie, Gizmo, Lisa, and 22 others thanked Carol
Marlene Halvorson from Fern Drive · 1d ago
Oh my goodness Carol, thank you for the information. I am concerned about all of the sights you spoke of, ……(and more). I feel some relief after reading your update. Have you heard anything on the Commonwealth Row project ?
1501 and 1525 Commonwealth – West Commonwealth and Orchard. Heather Allen is the Planning Consultant. I sent her an email two weeks ago…… haven't heard back…
THANK YOU FOR YOUR WORK AND INFORMATION.
Thank
Kathy Collett from Coyote Hills · 1d ago
Thank You so much for checking on this…..sure wish we could get a TJ there..
Thank
Debby and Marlene thanked Kathy
Bob Blanton from Las Palmas Hermosa · 1d ago
Thank you, Carol. I (We) appreciate you keeping us updated via this app. You are putting it to good use.
Thank
Carol Edmonston from Sunnyhills · 1d ago
Marlene…If you have any concerns or questions you can contact Karen Haluza at 714.738.3347
Thank
Barry Levinson from Lakeview · 1d ago
With all due respect to Carol I must disagree with her conclusion about the Sunrise Village Shopping Center. I spoke with several employees including the assistant bank manager of Banc of California. I was told that a developer bought the bank property and wanted to put a mixed use high-density development in that entire shopping center and that is why they would not renew the bank's lease. This person was told that leases are not being renewed throughout the shopping center for the purpose of developing the property for high-rise, high-density residential units. The information about developer interest in converting the shopping center to a high-rise, high-density mixed use residential unit area is very similar to what they tried to do to Polly's Shopping Center. It is real and should not be discounted at all. Therefore, Carol just because the city states there is no official action in place to do this does not mean that it is not in the works and that conversations between the developers and the city have not taken place already! Since the city has done this before and has pushed for even more of these mixed-use centers just last year trying to convert 6 major properties from Commercial;/retail centers to mixed-use, should make everyone concerned about the real intentions of our City leaders including our City Council members. If we want to keep Sunrise Village as purely a shopping area it is IMPERATIVE FOR US TO LET THE CITY COUNCIL KNOW IN PERSON THAT WE ARE AGAINST ANY MIXED USE DEVELOPMENT FOR THAT CENTER AND WE WILL STOP THIS FROM HAPPENING!
Edited 1d ago
Marlene, Angie, and Donna thanked you
Barry Levinson from Lakeview · 1d ago
When I mentioned this at the last City Council meeting, no one on the dais indicated that my remarks were off the mark!! In fact they ignored my comments entirely!
Margret and Marlene thanked you
Charly Choo from Coyote Hills · 1d ago
If there was an ownership change wouldn't it be public record?
Thank
Donna Powers from Grissom Park · 22h ago
I did some digging Appears that Barry Levinson is correct……check out this site…https://thefullertoninformer.com/sunset-on-sunrise-village-600-800-high-density-wood-framed-death-trap-housing-units-coming-to-sunny-hills/
Edited 22h ago
Thank
Marlene and Dayna thanked Donna
Barry Levinson from Lakeview · 6h ago
Here is another post concerning the corruption of the FPD and the plans to do high-density, high-rise development in Sunny Hills. https://thefullertoninformer.com/the-cha…
Marlene thanked you
Barry Levinson from Lakeview · 5h ago
Carol I would ask respectfully that the next time you update the community on such an important topic such as the fate of the Sunrise Village Shopping Center you speak to those with contrary information first. In this case Joe Imbriano or myself before coming to what I believe is a false conclusion. You have a lot of people depending on you and it is incumbent that you do more research before you shoot down other people's important messages. Yes there is probably nothing official with regard to the zoning change or plans for Sunrise Village Shopping Center, but what I have learned from businesses at the site, my knowledge of how this city works behind the scenes in secrecy and finally my understanding of business finances gives me great confidence that the city would love to convert that shopping center into a mixed use high-rise nightmare to collect $11,700 per residential unit in fees/taxes since the city is in very bad financial shape. When leaders of Fullerton City Government have been caught numerous times in misstatements, misinformation campaigns and outright lies… to accept their verbal assurances is extremely dangerous in my humble opinion. I do appreciate your going back to Ms. Haluza but to expect honesty and transparency from a Fullerton City department head is unrealistic.
Edited 4h ago
Marlene, Angie, and Corvette thanked you
Barry Levinson from Lakeview · 4h ago
Thanks for your response, Jenn but my purpose was not to shoot anyone down. Those that take leadership positions have a great responsibility to be as accurate as possible. Carol's stating that there is an "unsubstantiated rumor" (she failed to identify the source) to describe the reporting of Joe Imbriano and myself, was not only not accurate but was not fair or objective! She accepted the word of a government bureaucrat over the information and evidence of people like myself without contacting either of us. I pride myself in being honest and accurate in my reporting. When I make a mistake, I am the first to correct it in writing. But the well-being of our neighborhood is of paramount importance to me as it should be of everyone on this website.
Carol Edmonston from Sunnyhills · 3h ago
Thank you Jenn for the note of support. I agree with your comments and feel Barry has crossed a line of having respectful dialogue when it comes to using this site. I was about to send an update to everyone after having additional contact with the City and personally visiting two businesses at Sunrise Village yesterday afternoon (update below). My sole purpose and intent in sending emails to our extended neighborhood is to kept everyone informed and up to date with issues related to high density residential proposals in the greater Sunny Hills area, and NOT expound my personal views related to my perceptions and opinions of how City Development, Planning Commission and City Council operate. That's not to say I am without opinions. I have had numerous occasions in dealing with those entities related to the Melia Homes proposal on Bastanchury/Morelia, and other proposals, when I've left meetings feeling frustrated by their lack of vision to see how those projects would have a negative impact in our neighborhoods – from density, aesthetics and parking. 

As far as Barry's latest post, let me say to him – Barry…there was no need for you publicly post that second note in such a condescending way. You come across as 'holier than thou.' As a courtesy, I took the liberty of copying you the note I sent to Karen Haluza yesterday. If you wished you respond to that personal note, the decent thing to do would have been to send me a personal note. You and Joe certainly have strong feelings about City related issues, and it's your right to share them with others. But I certainly would hope that if it's your intent to have something positive come out of whatever issue you're speaking about, you take extra time to check in with your inner guidance and ask if the words and sentiments you wish to express are in alignment with the positive outcome you'd like to see happen. As for me, you've made your point very clear and hope you will respect my wishes not to have this dialogue continue on this public app. 

FOR ALL OTHERS: UPDATE ABOUT SUNRISE VILLAGE CENTER- 
In an effort to provide neighbors with accurate information after reading Barry's first NextDoor response, I personally went over to the shopping center yesterday, and spoke with the three remaining bank employees and then to staff at the pet groomers (near the old CVS). Afterwards, I sent the following email to Karen Haluza and copied the note to all City Council members and BCC to Barry. Karen's response is also included below. I hope this update will help clarify any confusion. I also want to add that it's my understanding (from the pet groomers) that the entire commercial site is owned by three different owners. The pet groomers mentioned there are three sections and three owners. Perhaps it would be in our best interests to find out who the owners are and attempt to dialogue with them. As for future updates, I will continue to post them. If anyone would rather receive update via private email notices instead of reading the posts on this site, send me a private message. Thank you, Carol
————————————————————————————
Thrusday, April 20 

Karen,
After our conversation yesterday, when I asked for clarification about the rumored 'possible' high density (mixed use) development at Euclid/Rosecrans, I felt confident your response accurately reflected an intention that the City of Fullerton had no plans to approve any developer's request to secure a zone change to build residential units on that site. You also clearly stated that a developer does have  the right to TRY and secure approval from the City.  And when I repeated your statement, you clearly restated that a requested zone change would not be indicated for that location, as it's not in a Focus Area.  I therefore sent a note to the large mailing list of those living in the greater Sunny Hills area. 

However, I was very surprised to have received the two responses from neighbors who feel the information given to me was not 100% accurate. I would greatly appreciate if you would clarify and respond to the concerns raised, as any misleading information is what ultimately brings out the ire in people,  and I genuinely hope this is not the case.  

Many thanks.. Carol 
—————————————
Hi  Carol,
Thank you for contacting me for additional clarification.  As we discussed, and as you accurately wrote in your e-mail, the Sunrise Plaza Shopping Center is designated as Commercial in the City's General Plan (The Fullerton Plan – 2012) and is zoned GC – General Commercial.  The General Plan does not identify the property as being in a Focus Area, which means that it was not identified as a site anticipated for any zone change or General Plan amendment that would allow for residential or mixed-use development.  The only inquiry I have had on the property was from a representative of Watt Companies who said they were interested in developing townhouses on a portion of the site.  I explained to them that there were no current policies identifying the site as a candidate for a zone change to allow residential development, but that all property owners have the right to apply for such land use changes.  To date we have not received such an application and I have not been contacted by the property owner or any other members of the public, save yourself.  I can't speak to the intent of the property owner as it regards their current tenant leases because we are not notified of these types of private property transactions, but I would encourage those who see any maintenance concerns due to vacant buildings to contact Code Enforcement.   I checked recent building permits for the property and there have been no requests for demolition permits.  Thank you also for letting people know that they can contact me directly.  We are always happy to share any information that we have and I hope that this helps to provide you with further confirmation of the property's current status.
Best regards, Karen
Thank
Charly Choo from Coyote Hills · 47m ago
I believe ownership is a partnership of Packo Investments and HK Investments. There may be more "owners" which is typical in privately owned real estate. The plaza has undergone a exterior renovation pretty recently and is listing rental rates at relatively attractive rates. Keep in mind it is difficult to fill a anchor space like the old cvs and bank space is costly to convert to a more standard retail use.
Thank
Barry Levinson from Lakeview · 43m ago
Carol I do not have any need or desire to argue with you. I set the record straight and if that offends you I can't do anything about it. It is too bad that you do not hold yourself to the same standards you expect from others. Your making the vague statement that the information about Sunrise Village is "an unsubstantiated rumor" was not a particularly nice way to get your message across; for I believe you had to know Joe and I were the ones who posted the information about Sunrise Village

So you believe I owed you a personal note after you failed to either identify Joe and/or myself as the source of the accurate information you labeled as unsubstantiated rumors about Sunrise Village. You yourself failed to call/contact either of us personally or publicly for that matter before posting misinformation to scores of people. If anything you owe your readers an apology.
Edited 1m ago
Barry Levinson from Lakeview · 2d ago
It is interesting that once the public learned the truth and Carol again asks for clarification from Ms. Haluza, then she has additional information for us. Ms. Haluza should have mentioned the interest of Watt Properties to develop townhouses when first asked by Carol Edmonston. What else may Ms. Haluza know that is not being disclosed to the public? What discussions/understandings did Watt Properties have with former City Manager, Joe Felz? With our Fullerton City Government it is all about the money. Follow the money trail and you will get your answers.
Edited 2d ago
Marlene thanked you
Corvette Brandon from Lakeview · 13h ago
I'm just a resident here, but it seems we have some folks on this thread that seem more connected or professionally involved than others. Sure would be nice to know who the players are in this discussion and what their angle is.
Thank
Barbara and Marlene thanked Corvette
Barry Levinson from Lakeview · 12h ago
My angle Corvette is to provide the facts and to hold our city government accountable. Crony phony capitalism from outside developers is alive and well in the City Fullerton at the great expense of our quality of life.
Marlene and Corvette thanked you
Angie Spencer from Fern Drive · 11h ago
Corvette, I've lived in Fullerton since 1977. I am not connected or professional involved politically. What I see is a city council that is taking away our quality of life for a quick buck to balance … View more
Thank
Marlene and Corvette thanked Angie
Marlene Halvorson from Fern Drive · 3h ago
Just found documents on the rural overlay we have on Stephens and nearby streets. It dictates specifically how large a lot can be, and what design structure is acceptable and unacceptable. Unfortunately, we were a little late in getting the rural overlay, and we have unacceptable houses that were built on our street. I am in the middle of two unacceptable architecturally designed houses – one on each side of me. Ugg My house was built in 1921. Everyone should look into this quickly. Look up Pico rural overlay on the city website. 
We must fight to retain (although it be too late for some areas) our once fine city. Development and Council just want

I'm so sad for our city
Edited 2h ago
Thank
Barry Levinson from Lakeview · 1h ago
Angie you are so right. Let me add one more big negative concerning high density development. When converting retail/commercial space to primarily high density residential space you are hurting our budget long term. Studies clearly show that on a net basis commercial/retail is better for our financial health. The city has already admitted that we are dreadfully low on commercial/retail space approximately only 6% of our buildings. Yet they push to make this problem worse, much worse. In other words our council is selling us down the river. We have one of the worst run cities in all of California. When people like me attempt to turn things around they get rid of us. I say shame on you Mayor Bruce Whitaker who fired me for doing my job on the Park and Recreation Committee for almost 6 years. For all of your information Bruce Whitaker was supported and endorsed by Fullertonians for Responsible Development. What is there angle?
Edited 17m ago
Sources to the Fullerton Informer have confirmed that the Sunrise Village Shopping center in Sunny Hills has been slated for development.  The location of the proposed development lies on corner of Euclid and Rosecrans and is on the southeast leg of the fault. This property is in direct proximity to not one, but two dangerous fault lines.
The Sunny hills branch of the Banc of California is set to close soon along with the rest of the businesses in the center. Just when you thought things couldn't get worse for Fullerton, the thought of destroying another shopping center is before us once again. The job killing machine backed by the hacks in the chamber of commerce are running roughshod all over Fullerton and it has taken aim at the corner of Euclid and Rosecrans.
I have never seen a chamber of commerce so hell bent on running businesses out of town by bulldozing commercial properties. Well they tried the same crap in Raymond hills running the Polly's shopping center into the ground making secret deals with developers last year but we blew the lid off of that and stopped it all the while CITY OFFICIALS DENIED IT WAS EVEN HAPPENING.
Beloved Polly's Pies could still close to make way for massive highrise Section 8 housing project
They are not turning water into wine Ladies and gentlemen, they are turning the vital commercial property into housing and lots of it. Look around. Jobs are leaving Fullerton. Our commercial real estate inventory is dwindling fast and what is replacing them unlike single family homes, will have a half life.
You see when commercial property is turned into this, the jobs leave forever.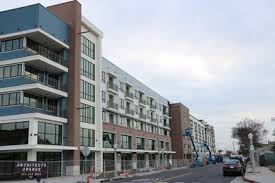 Over time these projects will become projects literally. They will become housing projects as the rents will always end up needing to be subsidized and we all know what happens when the voucher programs are expanded. The crime rate increases commensurately with the subsidies. You don't do this to a middle class bedroom community.
So you may ask yourself why is it that Fullerton cannot attract businesses and yet other neighboring cities can? It is simply because the long-term leases are not available due to the backroom deals with City officials,  the investors and the property owners. Why are we selling off and bulldozing commercial property left and right?  Maybe you ought to ask these people who continue to support candidates who engage in backroom deals and policies that are destroying Fullerton.
The reason these commercial properties are being run into the ground is because the deals have already been made with city officials. Yes folks the die has already been cast.
No one in their right mind would risk evicting their tenants unless they knew the payload was on its way. These kinds of business decisions in an honestly run city are risky at best. Think about this. If you knew you had to overcome all kinds of obstacles at the municipal level to rezone your commercial property into an apartment complex such as hearings, noticings, EIR's, commission meetings, approvals, plan checks, zoning, and of course the City Council, then would you risk kicking out out your tenants? Would you cut off your income stream completely or purchase a property not knowing if your plans for zone changes would not be guaranteed?
Well if you knew it was a foregone conclusion that you were going to get what you want from City officials, of course, you directly pass the craps table and parlay the whole thing on the rigged roulette wheel. That my friends is what is going on in Fullerton. Our city government is corrupt as hell and so is our press. Look who they backed in our last election.
More unemployment, more traffic, more pollution, more ruined roads, more everything except what Fullerton residents need most, jobs and shopping centers.
The wrecking ball will be very busy at this corner.
Lots of room here to build them stack em and packem high density housing units right next to an earthquake fault.
How many units can they stick on top of this Ms. Halluza?

The fact of the matter is that there is an active earthquake fault very close to where they are going to build 5 STORY WOOD FRAME UNITS.
Get ready to do battle with the phony and corrupt leaders you recently elected, with their rubber stamp appointees to the various commissions as well as the city employees whose salaries you are floating to exercise all of us through their endless line of insincere dog and pony shows. The developers are coming to Sunny Hills and with a vengeance folks.
They are going to turn this corner into
Remember when a shopping center is gone, it is gone for good along with all of the convenience it offered and the jobs it provided.  Get involved and let the city officials know that they have no right to rezone any more commercial property mixed use residential or residential until they fix our roads and do something about the traffic.
And don't blame me, I tried to warn you.
An illusion it will be, so large, so vast it will escape their perception.
Those who will see it will be thought of as insane
We will create separate fronts to prevent them from seeing the connection between us.
We will behave as if we are not connected to keep the illusion alive.
Our goal will be accomplished one drop at a time so as to never bring
suspicion upon ourselves. This will also prevent them from seeing
the changes as they occur.
We will always stand above the relative field of their experience
for we know the secrets of the absolute.
We will work together always and will remain bound by blood and
secrecy. Death will come to he who speaks.
We will keep their lifespan short and their minds weak while
pretending to do the opposite.
We will use our knowledge of science and technology in subtle
ways so they will never see what is happening.
We will use soft metals, aging accelerators and sedatives in
food and water, also in the air.
They will be blanketed by poisons everywhere they turn.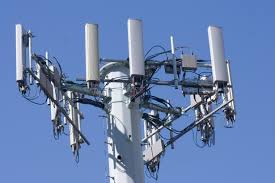 The soft metals will cause them to lose their minds. We will
promise to find a cure from our many fronts, yet we will
feed them more poison.
The poisons will be absorbed trough their skin and mouths,
they will destroy their minds and reproductive systems.
Apple 666, Artemis, iPads (infertility pads), Project Inkwell, Connect ED, E-rate, and Agenda 21-an expose with an all star cast –
From all this, their children will be born dead or deformed, and we will conceal
this information.
CARBONYL IRON AND ORANGE COUNTY-THE AUTISM CAPITAL OF THE STATE
The poisons will be hidden in everything that surrounds them,
in what they drink, eat, breathe and wear.
We must be ingenious in dispensing the poisons for they
can see far.
We will teach them that the poisons are good, with fun images
and musical tones.
Those they look up to will help. We will enlist them to
push our poisons.
They will see our products being used in film and
will grow accustomed to them and will never know
their true effect.
When they give birth we will inject poisons into the blood
of their children and convince them its for their help.
Fast and Furious, fast tracking SB 277, forced sterilization and the death of Paul Walker
We will start early on, when their minds are young, we will
target their children with what children love most, sweet
things
.
When their teeth decay we will fill them with metals
that will kill their mind and steal their future.
When their ability to learn has been affected,
we will create medicine that will make them sicker and cause other
diseases for which we will create yet more medicine.
We will render them docile and weak before us by our power.
They will grow depressed, slow and obese, and when they
come to us for help, we will give them more poison.
We will focus their attention toward money and material goods
so they many never connect with their inner self.
We will distract them with fornication, external pleasures and games so they may never be one with the oneness of it all.
Their minds will belong to us and they will do as we say.
If they refuse we shall find ways to implement mind-altering technology
into their lives.
We will use fear as our weapon.
We will establish their governments and establish opposites within.
We will own both sides.
We will always hide our objective but carry out our plan.
They will perform the labor for us and we shall prosper from their toil.
Our families will never mix with theirs. Our blood must be pure
always, for it is the way.
We will make them kill each other when it suits us.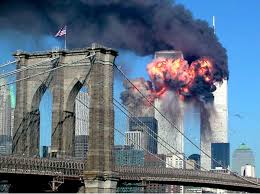 We will keep them separated from the oneness by dogma and religion.
We will control all aspects of their lives and tell them what to think and how.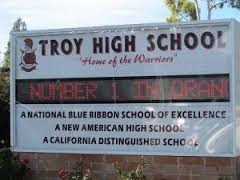 We will guide them kindly and gently letting them think they are guiding
themselves.
We will foment animosity between them through our factions.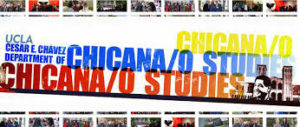 When a light shall shine among them, we shall extinguish it by ridicule,
or death, whichever suits us best.
We will make them rip each other's hearts apart and kill their own children.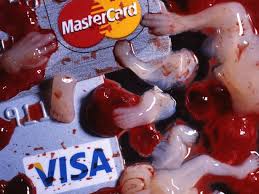 Out-Heroding Herod-Are these blood sisters and brothers in the baby parts business?
We will accomplish this by using hate as our ally, anger as our friend.
The hate will blind them totally, and never shall they see that from their
conflicts we emerge as their rulers. They will be busy killing each other.
They will bathe in their own blood and kill their neighbors for as long
as we see fit. 
We will benefit greatly from this, for they will not see us, for they
cannot see us.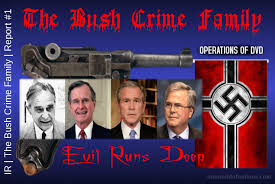 We will continue to prosper from their wars and their deaths.
We shall repeat this over and over until our ultimate goal is
accomplished.
We will continue to make them live in fear and anger
though images and sounds.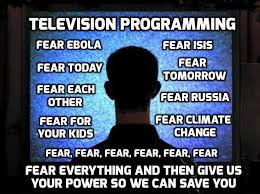 We will use all the tools we have to accomplish this.
The tools will be provided by their labor.
We will make them hate themselves and their neighbors.
We will always hide the divine truth from them, that we are all one.
This they must never know!
The heavens declare the glory of God; and the firmament sheweth his handywork
They must never know that color is an illusion, they must always
think they are not equal.
Drop by drop, drop by drop we will advance our goal.
We will take over their land, resources, and wealth to exercise total
control over them.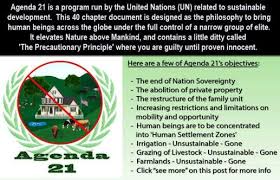 We will deceive them into accepting laws that will steal the little
freedom they will have.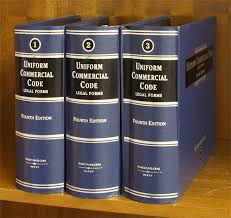 We will establish a money system that will imprison them forever,
keeping them and their children in debt.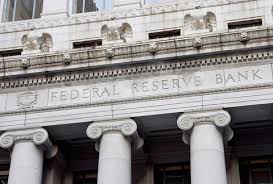 When they shall ban together, we shall accuse them of crimes and present a
different story to the world for we shall own all the media.
We will use our media to control the flow of information and their sentiment
in our favor.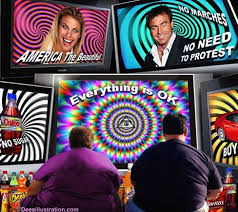 When they shall rise up against us we will crush them like insects, for
they are less than that.
They will be helpless to do anything for they will have no weapons.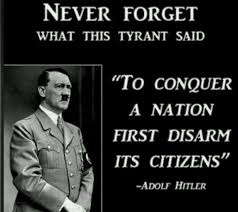 We will recruit some of their own to carry out our plans, we will promise them
eternal life
,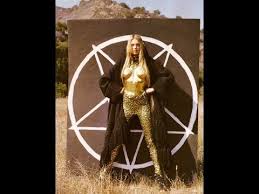 but eternal life they will never have for they are not of us.
The recruits will be called "initiates" and will be indoctrinated to believe
false rites of passage to higher realms. Members of
these groups will think they are one with us never knowing the truth.
They must never learn this truth for they will turn against us.
For their work, they will be rewarded with earthly things and great titles,
but never will they become immortal and join us, never will they receive
the light and travel the stars.
They will never reach the higher realms, for the killing of their own kind
will prevent passage to the realm of enlightenment. This they will never know.
The truth will be hidden in their face, so close they will not be able to focus
on it until it's too late.
Oh yes, so grand the illusion of freedom will be, that they will never know they
are our slaves.
When all is in place, the reality we will have created for them will own them.
This reality will be their prison. They will live in self-delusion.
When our goal is accomplished a new era of domination will begin.
Their minds will be bound by their beliefs, the beliefs we have established
from time immemorial.
But if they ever find out they are our equal, we shall perish then. THIS THEY
MUST NEVER KNOW.
If they ever find out that together they can vanquish us, they will take action.
They must never, ever find out what we have done, for if they do, we shall
have no place to run, for it will be easy to see who we are once the veil has
fallen. Our actions will have revealed who we are and they will hunt us down
and no person shall give us shelter.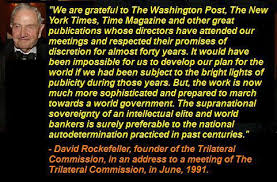 This is the secret covenant by which we shall live the rest of our present
and future lives, for this reality, will transcend many generations and life
spans.
This covenant is sealed by blood, our blood. We, the ones who from
heaven to earth came.
This covenant must NEVER, EVER be known to exist. It must NEVER, EVER
be written or spoken of for if it is, the consciousness it will spawn will release
the fury of the PRIME CREATOR upon us and we shall be cast to the depths
from whence we came and remain there until the end time of infinity itself.
The Democrats have a two-thirds super majority in both chambers of the California Legislature now after Republican Assemblywoman Ling Ling Chang lost her bid to advance to the state Senate. I was no fan of the hacks Royce was pimping but how fast, how low and how treasonous can you get in 6 months with her replacement Newman? Let us see. And this goes for all of you in Fullerton who were chummy with this clown. Well this isn't funny anymore folks and this guy needs to be thrown out of office along with his female counter part in the Assembly, sicko Sex Ed Silva.
Forget the fact that he REFUSED TO TAKE A POSITION ON SB 18, THE MOST ANTI FAMILY, DANGEROUS, PARENTAL RIGHT DESTROYING BILL EVER PRESENTED IN THE HISTORY OF THE STATE LEGISLATURE. Let's take a look at how he makes it possible to wreck California by going along with the psychotic, immoral thugs that the stupid people of this once great state keep electing.
The con job Newman's handlers pulled off that produced Newman's victory gives Democrats control of two-thirds of the 40 seats in the Senate.  This is enough for them to approve tax increases, suspend legislative rules, pass emergency legislation or overturn the governor's vetoes without any support from Republicans.
Newman voted for Senate Bill 54, which unofficially has been called a "sanctuary state" bill. It bars state and local law enforcement agencies from using their resources, including money, facility, property, equipment or personnel, to help with immigration enforcement.
They would be prohibited from asking about immigration status. They would be prohibited from giving federal immigration authorities access to interview a person in custody or assisting them in immigration enforcement.
This massive burden is one of the main reasons California's schools and infrastructure are in a total state of disrepair. Newman works for the illegals, not the taxpayers.
Illegal aliens cost California at least $30  billion every single year—this includes their contribution in terms of taxes
These estimates are likely very low, since they don't include any intangible costs associated with crime or increased systemic strain, they low-ball remittance estimates, and the number of illegal aliens in California is realistically at least double the numbers used.
According to the Pew Reseach, the rate of Illegal Alien Males in the workforce is 12 percent higher that U.S. born males and it is all by design.  An illegal immigrant male residing in the United States is more likely to be gainfully employed than a male who is a legal immigrant or U.S. born citizen, according to a senior demographer at the Pew Research Center think tank. 
This is is a deliberate and Systematic Discrimination of All Natural born American citizens in favor of Illegal Alien Hispanics and a Deliberate Persecution particularly toward White Native born Americans.  At a time of economic crisis and high unemployment.
Illegal alien drunk drivers kill 13 Americans every day — that's a death toll of 4,745 per year. Annualy more than 43,000 illegal aliens, were convicted of drug offenses. The violent crime category of assault, robbery, sexual assault, and family offenses comes to 12 percent. The non-violent crime grouping of larceny, fraud, and burglary totaled seven percent, and on the list goes — equaling 100 percent of illegal aliens who have been through the criminal justice system and inflicted thousands to millions in cost per alien on the system, for issues having nothing to do with their illegal entry into the country. 
In a 2007 Government Accountability Office study of 55,322 illegal aliens, analysts discovered that they were arrested at least a total of 459,614 times, averaging about eight arrests per illegal alien: 70 percent had between two and 10 arrests, and 26 percent (about 15,000) had 11 or more arrests. Drug or immigration offenses accounted for 45 percent of all offenses, and approximately 12 percent (over 6,600 illegal aliens) were arrested for violent offenses such as murder, robbery, assault, and sex-related crimes.
FBI crime studies also shows heavy illegal alien involvement in criminal activity that revealed these statistics:
75 percent of those on the most wanted criminals list in Los Angeles, Phoenix and Albuquerque are illegal aliens.

One quarter of all inmates in California detention centers are Mexican nationals, as are more than 40 percent of all inmates in Arizona and 48 percent in New Mexico jails.

Over 53 percent of all investigated burglaries reported in California, New Mexico, Nevada, Arizona, and Texas are perpetrated by illegal aliens.
NEWMAN VOTED TO MAKE CALIFORNIA A SANCTUARY STATE WHILE MASSIVELY INCREASING UNEMPLOYMENT FOR LAW ABIDING CALIFORNIANS. 
Newman voted for Senate Bill 6 in a 28-11 vote that creates a $12 million legal defense fund for immigrants who are facing deportation.
NEWMAN VOTED TO MAKE CALIFORNIA A SANCTUARY STATE WHILE MASSIVELY INCREASING UNEMPLOYMENT FOR LAW ABIDING CALIFORNIANS WITH FREE LEGAL SERVICES TO ILLEGALS.
Senate President Pro Tem Kevin de Leon, praises Josh the bear full of bullcrap Newman as Newman toes the party line with the planned destruction of Kalifornia.
Senate President Pro Tem Kevin de LeonD-Los Angeles, WHO IS IN THE PROCESS OF DESTROYING CALIFORNIA with his radical illegal alien invasion agenda and economic destruction policies welcomed Newman to the Senate and said a tireless campaign team helped Democrats succeed in conservative Orange County.
"Senator-elect Newman was obviously a highly effective candidate, and I know he will be a great elected leader for his constituents," de Leon said in a statement. Yes this bear is full of bull crap as he votes for the largest tax increase in State History.
NEWMAN VOTED TO MAKE CALIFORNIA A SANCTUARY STATE WHILE MASSIVELY INCREASING UNEMPLOYMENT FOR LAW ABIDING CALIFORNIANS WITH FREE LEGAL SERVICES TO ILLEGALS WHILE VOTING FOR THE LARGEST TAX INCREASE IN THE HISTORY OF CALIFORNIA
Thanks to Newman, barely reaching the minimum necessary number of votes, Governor Jerry Brown and the Democratic Legislature were able to pass the Road Repair and Accountability Act of 2017, also known as SB1.
The new fees and increased taxes will amount to $52.4 billion over 10 years with barely 2 percent making its way to road repair. The vast majority of funding will go towards BACK FILLING AREAS IN THE STATE BUDGET THAT ARE BEING EXPANDED FOR ILLEGALS, Agenda 21 road to nowhere transportation projects and of course pension back fill.
JOSH NEWMAN TURNED OUT TO BE THE BEAR THAT IS FULL OF BULL CRAP WHO IS SET ON GIVING CALIFORNIA TO THE ILLEGALS AND LETTING THEM MAKE US PAY FOR EVERYTHING.
Yes all this while they rob us blind with the highest taxes in the nation, the worst schools in the nation, the highest crime in the nation, the worst roads in the nation, the biggest welfare population in the nation,
the most illegals in the nation and the worst leaders in the nation.
What's next Josh, free college for them, free medical care for them, free dental care for them, free food for them, free housing for them, free fertility treatments for them, free car insurance for them, free bus passes and train passes for them, free drinks for them, free massage parlor visits for them, free sex changes for them? Where does it end? I know where it is about to begin.
IT IS TIME TO SAY
GOODBYE TO NEWMAN
-RECALL HIM NOW
You will know a tree by its fruit ladies and gentlemen. The charade continues for four more years as Bruce Whitaker has successfully conned the residents of Fullerton in the last election. The political games he played recruiting vote splitting plants insured Fitzgerald's re election and the continued demise of Fullerton. The facts speak for themselves about Bruce Whitaker and they are undeniable.
Well for now, let us deal with a very pressing issue that trumps the $300 hotel bills that Bruce's sycophants keep bringing up. Lets not look at the elephant in the room but rather the ocean liner in the parking lot. Lets look at the Brea Dam issue and the contract with American Golf.
Barry Levinson was Bruce Whitaker's appointee to the Fullerton Park and Recreation Commission for almost 5 years. Barry never missed a meeting, always asked good questions and took his volunteer position very seriously.
If you will remember Barry had hand delivered his detailed analysis of a 5 million dollar shortfall to the taxpayers with the Brea Dam -American Golf contract to the Park and Recreation Commissioners.
He also emailed and delivered these findings to the City Council, including the Council member who appointed him, Bruce Whitaker.
So what does Bruce Whitaker do? He ignores the information and then subsequently removes Barry Levinson from the Park and Recreation Commission back in May of 2016.
Ladies and gentlemen, the seat on the commission was not filled until 2 weeks ago. Since then, Fullerton taxpayers have lost almost $250,000 and Bruce Whitaker has left the position on the Park and Recreation Commission vacant. Can someone provide a reason for this?
I can. It is my opinion that Bruce Whitaker fired Barry Levinson to cover this up and has kept the seat on the commission empty to keep the issue from being raised. Bruce Whitaker has done ABSOLUTELY NOTHING about this ongoing fleecing of the taxpayers. Bruce has refused to respond to what Barry presented in writing and to this day REFUSES TO GIVE AN ANSWER AS TO WHY HE REMOVED BARRY FROM HIS POSITION. Bruce has not once agendized this issue, brought it up at council meetings or discussed this matter in any social media outlet. He has been and remains silent on the issue the was raised by HIS OWN APPOINTEE TO THE VERY COMMISSION whose purview it falls under. What does Bruce do? He fires his appointee and leaves the position unfilled for almost a year! I believe that Bruce is actively engaged in a cover up of a taxpayer ripoff  ladies and gentlemen and his behavior fully affirms this. 
What kind of fiscal conservative is Bruce Whitaker? Ladies and gentlemen, draw your own conclusions. My opinion is Bruce is a fraud.
What kind of fiscal conservative would ignore such a massive finding?
What kind of fiscal conservative would fire his own appointee to the commission who did his job better than all the rest of them combined?
What kind of taxpayers choice is Bruce Whitaker letting the multi million dollar taxpayer ripoff continue?
What kind of limited government advocate behaves like Bruce Whitaker? Just  like the lobbyist he voted to make mayor for the ballot.
What kind of advocate for open and transparent government is Bruce Whitaker?  He is just like one that these two phonies support.
What kind of reformer is Bruce Whitaker? The same kind as his supporter Shawn Nelson. This phony tried to put a hundred grand in real estate commissions into his pals pocket while trying to ram a homeless shelter in next to an elementary school. He and Bruce are well connected.
What kind of fiscal conservative Bruce Whitaker Ignoring a 5 million dollar taxpayer ripoff?
What kind of conservative?
The same kind that put an Agenda 21 SCAG senior planner on our planning commission while our traffic and roads rival that of Los Angeles.
What kind of conservative? One that spent over 30 minutes at the last council meeting splitting hairs over a $32,000 grant and spent less than a minute repealing the law that protected Fullerton children from sex offenders.
MORE CENSORSHIP ON NEXTDOOR NEIGHBOR AS THE FULLERTON IRRADIATOR LIST EXPANDS.
It is amazing how a realtor named Michelle Lynch is so deathly afraid of this information getting out to the residents in Fullerton. Is it because she does not want to admit what this is doing to children and perhaps her own?
She accuses me of using the app as a soap box, for political purposes and then every time wireless dangers are discussed, the post gets taken down by her.
To make matters worse, she encourages others to block future posts by of course, me.
Good morning, all. I'd like to remind you of the option to "Mute" a particular neighbor if you find their posts to be bothersome, inappropriate or not in line with your views. Rather than deactivating your account or becoming agitated, go to their profile page, next to "Send Private Message" there's a button with 3 dots. Click on that and it gives you the option to mute them. They will no longer show up in your feed. Have a wonderful Friday!
HERE IS WHAT THEY, HAVING ALREADY TURNED THEIR BACKS ON THE CHILDREN, ARE DEATHLY AFRAID OF GETTING OUT-THE TRUTH ABOUT THE FORCED IRRADIATION OF ALL OF US THAT IS BEING PLANNED BY OUR ELECTED LEADERS.
When it rains, it pours. Two days ago I sent an update asking folks to request their legislators co-sponsor MA bills on EMFs (please still do that). Then we learned something big is up at the Federal level. Below is an email I am sending to my contacts, please feel free to use any of it if it might help with your efforts too…
Most of you may know it's more my style to present information on wireless radiation and let folks
decide what to do with it. Today, however, it takes me out of my comfort zone but I need to ask for your explicit help in our democratic process –realizing it may take you out of your comfort zone too.
The FCC and industry are fast-tracking legislation that would take authority away from our municipalities in deciding whether or not we want the infrastructure needed for 5G and
the Internet of Things. They did this back in 1997 too when they circumvented safety testing on cell phone technology then got the Telecommunications Act passed. That left our local authorities powerless as the industry put cell towers near homes, schools, hospitals, churches and senior housing. Many have become very ill, with no recourse.
Now the FCC and industry are trying to push through two bills in D.C. that will put small but extremely hazardous cell antennas in our neighborhoods on all utility poles right outside our homes, schools, offices, everywhere! The 5G signal will carry huge doses of data faster, but not very far so the industry wants to install millions and millions of these small cell antennas to carry the data from pole to pole. 5G will also use 3G and 4G technology so existing towers won't come down; 5G will add to the electrosmog. These small cell antennas will pulse biologically hazardous microwave radiation at us 24/7 at close range, in some cases right outside your window.
The way the Telecom Act is written today, industry is supposed to submit an application to city officials to put in antennas, and these new bills are trying to override this control measure for local authorities. Why is the FCC and industry in such a rush? The U.S. National Toxicology Program is in the middle of reporting out findings from a $25M multi-year study that has already found this radiation causes DNA damage, brain and heart tumors. More findings will come out in 2017.
Setting aside the agenda behind wireless, the industry leaders are not concerned with public health, they just want to be first to market. As soon as the NTP findings came out, they pushed to get approval to use the 5G spectrum. The Cellular Telephone Industry Association (CTIA-The Wireless Association) did its own big cancer study in the 1990s which showed the same findings, but they didn't inform the public. Instead, they crafted the Telecom Act and pushed cell phones and infrastructure on an unsuspecting public. Then they introduced wi-fi which exposes us even further indoors, and now they plan to roll out the Internet of Things and blanket our neighborhoods in radiation.
Please, don't take my word on all of this, when you have time I encourage you to investigate on your own (thank you, Katie Singer, author of Invisible Silent Spring, and others for this great resource on these two bills, and thank you world scientists for the EMF Scientists web site which presents the facts on wireless radiation).
But for today, we need your voice (and every adult's in your house) in two ways:
1. Call your U.S. Senators' office with the following message; you can read it to the person who answers the phone, or leave it in voice mail. Phone numbers are given at the end of this email:
My name is ______ from (city/state) and I am calling to ask the Senator to Vote NO on MOBILE Now Act S.19 and DIGIT Act S.88 to stop 5G infrastructure and rollout of the Internet of Things. The National Toxicology Program has found the electromagnetic radiation used by wireless technology causes DNA damage, and brain and heart tumors. Non-industry funded studies all over the world report other short-and long-term biological effects, ranging from infertility, Alzheimer's and autism to digital addiction, insomnia, headaches, skin rashes, learning disabilities, behavioral issues, depression, anxiety and more. Please VOTE NO on the MOBILE Now Act S.19 and DIGIT Act S.88. Please insist on public hearings, and send a clear message to industry that they need to work with non-industry funded scientists to develop biologically safe technology. Thank you.
2. Email your U.S. Senators with the following message; email links are given below:
Subject: Please Vote NO on MOBILE Now Act S.19 and DIGIT Act S.88
The National Toxicology Program has found the electromagnetic field (EMF) of radiation emitted by wireless technology causes DNA damage, and brain and heart tumors. Non-industry funded studies all over the world report other short-and long-term biological effects, ranging from infertility, Alzheimer's and autism to digital addiction, insomnia, headaches, nausea, nose/ear bleeds, skin rashes, cognitive impairment, learning disabilities, behavioral issues, depression, anxiety and more. Children, fetuses, the elderly and those with known health compromises are especially vulnerable. See www.emfscientist.org.
If this subject is new to you, you will likely have questions as we have all rapidly adopted wireless technology into our lives. Please read this high-level three-page overview titled, "EMF Points of Confusion vs. Fact" at
TinyURL.com/EMF-Facts.
The FCC and industry are trying to fast-track these bills which will take away local authority from communities to decide whether they want toxic 5G/Internet of Things infrastructure installed at the street-level on poles right outside homes, schools, and offices. Please insist on public hearings, and send a clear message to industry that they need to work with non-industry funded scientists to develop biologically safe technology. Retired Microsoft Canada President Frank Clegg assures us they can, if given a nudge. See https://vimeo.com/134411701.
Please VOTE NO on the MOBILE Now Act S.19 and DIGIT Act S.88. Thank you.
This is how the system works. They log your call, then print out your email for the legislator. Multiple calls and emails get their attention. If there is no activity, or very little, the industry wins.
Thank you for taking the time to read this email. I hope you will take another ten minutes to call and send an email to your legislators before your head hits the pillow tonight. The Senate will vote on this any day now, and most do not even know wireless is hazardous yet. They've only heard the benefits from persuasive industry lobbyists.
Thank you for the courage to use your voice in a way that might really make a difference in our world! Pass this on to your friends and family all over the country as this affects us all.
—————————————————————————————————————–
US SENATORS BY STATE – 115TH CONGRESS January 2017
CALIFORNIA:
Feinstein, Dianne – (D – CA) (202) 224-3841 Contact: www.feinstein.senate.gov/public/index.cf…
Harris, Kamala D. – (D – CA) (202) 224-3553 Contact: www.harris.senate.gov/content/contact-se…
Ray Grasse's article on "Wheels of Change" in the Oct./Nov. issue of Mountain Astrologer notes that the decade following 9/11 witnessed a restructuring of the US economy. The US military was also re-structured to establish smaller military bases in more locations. The US forced other nations to increase radio frequency exposure limits to accommodate US radar, surveillance, and weaponry.
Read the rest of this entry »