"Perception is reality and perspective is,  in all actuality, an inescapable state of perpetual existence."  – Joe Imbriano
What really goes on behind the metal walls of Troy High school? I think it would honestly shock most people if they really knew.
TROY HIGH SCHOOL for many is a literal hell on earth. It almost became hell on earth for the entire student body and community recently as we all know.
Troy High School has a fatally flawed business model and is really a creation of the FJUHSD designed to bring in massive amounts of daily attendance revenue and grant money based on a scheme designed to steal students who do not live in the Fullerton Joint Union High School District, along with their attendance revenue, away from other Districts. What's more, they actively advertise for, actively recruit and entice the brightest students from all over Southern California to abandon their home school in their home town and in some cases encourage them to drive or be driven in from as far away as Apple Valley. More than half of Troy's students are FROM OUTSIDE OF FULLERTON.
Fullerton residents pay taxes for, and are currently paying off not one but TWO school bonds to pay for this taxpayer ripoff. TROY High School is really a creation of the teachers union that has been turned into a jobs program for its members at the expense of the taxpayers. Fullerton residents get to subsidize the teacher union jobs program and in return we get free massive increases in traffic and pollution. More disturbingly Troy also comes, at the expense of the well being of its students which is the real subject  of this article.
Troy really needs to be closed down and the property sold off to Cal State Fullerton in order to balance the budget and pay off the bonds. Fullerton taxpayers should not be footing the bill for this teacher's union jobs program designed to educate students whose parents don't bear the burden of paying the taxes to run the school.  The FJUHSD does not have enough students to fill Troy High School and that is why they in a sense, steal them from other districts. The burden is squarely placed on Fullerton residents to finance the education of students who don't live in Fullerton.  Troy also siphons massive sums of money away from other schools in the District that desperately need them as evidenced by their condition. This should be stopped immediately.  The problem is the district (The FJUHSD) has had a school board that has remained unchanged for decades and they refuse to do anything but keep this and other scams going and the teachers union has hamstrung the voters for decades in Fullerton. Now the chickens are coming home to roost big time.
So you may think this magnet school idea seems ok on the surface-the idea to create a magnet school to draw in the brightest students from all over while at the same time accepting student enrollment from Fullerton students who are just normal teenagers. This filled the school to the brim with now over 40 students in each one of these over crowded poorly ventilated classrooms. This had allowed for Troy to achieve amazing results academically, but not without a cost. The pool of magnet students grew each year for years as this was one of the only schools like it around. The staff became increasingly adept at pushing harder and harder with insane homework loads and intense academic rigor. This is how they, in the past, garnered National acclaim, rankings and attention. It had a downside, however. It created the Troy Throwaways-students that were neglected, made fun of, pushed to the back of every line, and doors slammed on them when it came time for help.
Last year, Troy's ranking tanked because other schools districts began taking back their students along with their attendance revenue as they have begun offering even better facilities and programs within walking distance from their homes instead of the one or two hour commutes that began at 4 am for some students. The once plentiful stock of the best and brightest students from all over has already begun to vanish. Troy's trajectory continues down hill as it now desperately seeks to bring in any student with a pulse to fill the attendance revenue void regardless of academic ability. The district has now set its sights on pulling in any and all students from other districts such as Anaheim and other nearby cities. The FJUHSD has also begun actively seeking to increase its percentage of students on free lunch because student for student, they garner more attendance revenues. The district is also seeking to plug future deficits now in attempts to shore up their finances as the forecast is for more deficits for years to come. The jobs program at Troy is not sustainable and we are now gaining insight to just what may lie ahead as the district desperately tries to keep a failing ship afloat at all costs, especially to to those they ostensibly exist to serve-the students.
There is a chasm at Troy, a huge chasm between the academic haves and the have nots.  Now we have students not fitting into the high performing scholastic treated as "throw aways". Were these students plotting the Columbine style attack Troy "Troy throw aways?
Troy has an ego and the staff at Troy have grown massive egos. To feed these egos, there must be constant attention directed at the IB and Tech students, driving them to the brink of insanity with level of academic rigor and homework loads whereby leaving the average students to fend for themselves, fail and fall of the face of the earth so to speak.
These tensions at Troy have been steadily increasing over the years resulting in a myriad of problems such as increases in teen pregnancy, illicit sexual activity, drug use, alcohol consumption, smoking, vaping, depression, even mental illness and attempted suicides.
Teachers brag and joke about sleep deprivation on social media while students confirm it as they fall asleep at at school in their zero and first periods. It was  made evidently clear to me while they arrived to be dropped off looking like they haven't been to bed, which I have witnessed first hand for years protesting the schools policies out on the sidewalk in front of the school. Now we have the almost unthinkable happening. Today it was reported that students at Troy high school had allegedly threatened to shoot up the school in a manner bigger than Columbine.
S0, now two transfer students from Anaheim Hills are locked up for making the threats. What about the others involved? Why are they being so tight lipped about who was involved? Are there other plans for similar actions by other disgruntled students that are being cooked up below the radar? If things are bad enough for this group of kids, are there others secretly waiting in the wings ready to snap?
Why would children want to murder people at their own school? What drives children to such levels of desperation? Why Troy High School? What makes Troy High School so unique to where students express their intent to "shoot it up"?
TROY HIGH SCHOOL IS A PRESSURE COOKER AND A TICKING TIME BOMB
TROY STUDENTS ARE BEING PUT IN AN IMPOSSIBLE POSITION
1.  Troy is a Pressure cooker for students. Just look at the Tech/IB programs- Troy's are like no other —With high stakes on academic performance, the students are surrounded by others that are high achievers as they all are competing for grades. This results in staff having less interest in regular non-tech students (Troy throw-aways). Instead the focus and pressure increases every year on maintaining high rankings. Troys ego is a meat grinder that needs to be fed students every year being pushed harder and harder because it ranking keeps slipping down from the top 500 ranking. The focus is not and has NEVER BEEN on individual students but rather maintaining the school's ranking.
2. The value of student is aligned with academic performance, not the character of the student nor the ability to perform to the best of their ability, whether that be a "B" or "C" average.  This is reinforced by demanding parents that also place value of their child on his/her academic achievement. Some parents "pink back" their students, or engage in other physical abuse them if they fail to excel. Throw that in with the adderall epidemic on campus which can cause rapid or irregular heartbeat, delirium, panic, psychosis, and heart failure.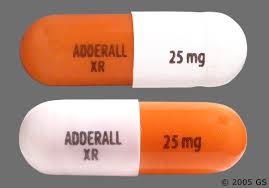 3.  Troy High School is a system that places too much value on those that excel in STEM areas.  Other areas take a back seat and are not as valued.  This is all while STEM programs are disconnected from reality of job projections.  US citizens are competing w/tech jobs that have been going to foreign, cheaper labor.  This goes for UC college seats as well.  The colleges are filling seats to the higher paying foreign students, edging out US kids.  What is the future for kids graduating from college?  The road to nowhere is becoming crowded.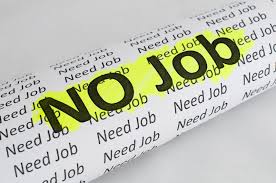 4. Many teachers are preoccupied with their salaries and are willing to protest for higher pay and, at the same time, shut the students, who should be their primary interest, out of the classrooms at lunch time and refuse to write letters of recommendation.  How is the teacher perceived by the student?  Does their pay come before the students? You bet it does.  Is school about paying salaries or educating students?  Now what is more unbelievable is that these myopic, ruthless teachers are unaware that the student/teacher relationship is being changed to a student/device relationship.
5. There is a Culture of Death at Troy especially in the artwork — two years of it.  Is this an expression of the students' outlook on life?
6. Teachers are allowed to rig school elections, are guilty of "moral turpitude", are allowed to continue teaching and disciplinary actions not followed through against them until they are made to. Remember Troy student Jacob Bigham, who blew the whistle on election fraud and got suspended? His parents had asked the Fullerton Joint Union High School District to consider expunging from his record his five-day suspension. No one ever got fired over it.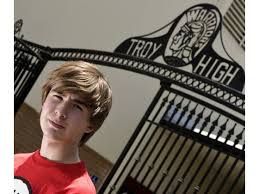 6.  One of the most serious problems in all of this crap at Troy is how the parents do not demand justice for their child. They simply allow the school administrators to keep making backroom deals with the parents so that the information never gets out.  For years in the Geokaris era "Stall & Call" was the mantra. Issues are ignored, parents are ignored and if they push hard enough, staff meets with them, placates them and the issue gets buried.
7.  Let's talk about bullying by school and teachers. Troy is a very hostile environment to people of faith, family values, and morals. It's culture is extremely intolerant of other perspectives, labeling dissenters as "haters" thereby bullying those that do not agree. There is a husband and wife team at Troy who are literally obsessed with normalizing homosexuality on campus. Then we have the newspaper editor/ teacher who pushes transgenderism and alterative lifestyles as well.
8.  Let's talk about the Perpetuating of "moral relativism". I wonder if the amount of moral relativism at Troy is in direct proportion to the number of alcoholics on the payroll at Troy. There have been cases of inappropriate behavior towards students that of course get swept under the rug. Well, we can talk about how the young girls at Troy are potentially being exploited by staff.
Just take a look at how this rally starts out days before this shooting plot was hatched at Troy. They actually make take the kids out of class and make them sit through this. Tell me if the way the official school editor of this You Tube channel decided to start this clip is not intentional. THESE ARE MINOR CHILDREN. Do you want your daughters shaking their ass like that on the internet while performing at school? Is this a dance routine or is it students auditioning to work at a strip club?  What kind of sicko pervert allowed this video to be clipped to start right with that scene? What kind attention are the school officials trying to attract? Do they want the perverts to start stalking the school?  Maybe the perverts already work at the school.  According to the Official Troy Dance channel "This channel is intended to promote and share the activities of Troy High School Dance Team, "Red Hots" " I wonder if "Hot Rod" has anything to do with this?
Parents think they send their kids to school to learn. It puts the mindset to these young girls that you don't need to use your brain but rather your body. What do you think this does to the boys at school? The school has a dress code for a reason. They don't want the kids to put their business on display and yet what is this? The school dances are an atrocity as well.
9. Grade deflation at Troy is a huge problem. Students at Troy are victims of extremely ruthless and subjective grading tactics. The hours they put in for a C at Troy would get them an A+ at other schools. What do the students have to say about the teachers and grade deflation? Let's look at just one teacher who runs the school newspaper and see what her students have to say about her from rate my teacher. Yes it is her again.
10.  The subject of chronic microwave exposure at Troy involving unprecedented levels of wireless radiation has been shown to cause all kids of physiological problems, and psychological problems such as depression, and is especially harmful to children. Troy High School has sheet metal walls inside the classrooms which exponentially increase the radiation levels and a PTA and a staff that are guilty of harming students.
COMPLAINT against Troy High School PTSA (Fullerton, CA) and California Fourth District PTA for non-responsiveness to member communication and active role in funding wireless radiation exposure impacting the health and well being of students and teachers at Troy High School
Seeking to influence FJUHSD parents and school officials to irradiate all Troy High School students and teachers
Troy teacher Jesse Knowles hosts "junk science" presentation
Through a document obtained in a California Public Records Act Request, it has been learned that on August 14, 2013, Mr.  Jesse Knowles, a Troy High School teacher hosted a meeting in his home in which a "Dr.  Ramone" made a presentation to FJUHSD parents as well as other district staff not limited to Troy Principal and Assistant Principal, Amy Avina and Danielle Kenfield.  As the document states, the purpose of the meeting was to "provide an opportunity for interested parents to hear a different viewpoint."  Per the document, the presentation was to address another parent's research, Mr.  Joe Imbriano.
A copy of the presentation was provided to Board Members.   Other FJUHSD school officials may have been in attendance.  Knowles' residence is next door to Mr.  Imbriano, a parent who has been outspoken in voicing the health hazards of wireless radiation, unnatural EMFs, and who was denied by the Acacia School PTA access to share this information with its' membership.  This is pertinent as FJUHSD was considering installing Wi-Fi throughout all of its' campuses, affecting the health and well being of a population of approximately 15,000 people, most adolescents.
The 36-page presentation, dated 8/14/2013, was titled EMF-U, Electromagnetic Field University.  Although no name appears on the document, we assume the author to be Dr.  Ramone, as he is the presenter.
Troy staff members have recklessly and knowingly allowed for the deployment of wireless systems in classrooms with metal walls despite almost 4 years of protest, public awareness campaigns
and testimony at board meetings as we explained and pleaded with the district not to do this. 2016 was the first year the systems were deployed at the entire campus. Troy now has deployed extremely powerful microwave communications systems in the classrooms with metal walls. This is the equivalent of a microwave oven.
Perhaps this incident is a direct result of Will Mynster's and Laura Rubio's exploits involving cramming 40 students into each room that have sheet metal walls at Troy which has deployed powerful WiFi access points the size of pizza boxes on the ceilings combined with 70 wireless devices in use per classroom (35 cell phones the kids never turn off and the 35 school issued chrome books)  combined with the absolutely inhumane homework loads, horrific academic pressure, sleep deprivation, teachers and counselors that don't give a crap, combined with bizarre sex ed, Godless common core curriculum and the chasm. This is a recipe for some real psychological problems to arise and low and behold cops and news crews all over Troy because some kids finally got pushed over the edge. You don't forgo the well being of the students for perceived academic benefit EVER.
11. How about the emptiest part of it all? Godlessness. Troy officials forbid the word "JESUS" to be spoken on campus. Troy has failed thousands of students. These children are taught abject lies, that life is an accident, that there is no God, to question their genders,  and to not question authority. The net result is the mindset that all that matters are their GPA's, the cars they drive, their college path, their career and all the while as they are encouraged to be sex crazed, doped up on energy drinks and adderall, and who knows what else just so they can graduate.
12. Troy officials, counselors and teachers put down students who are to be attending Fullerton Junior College as if they were too good for them. In additions, students would be weeded out and renditioned to other schools who were not performing and jeopardizing the reputation and it would happen overnight. One day they would be in class and the next day, they were gone. Teachers verbally put down students over their performance in front of other students.
Troy High School is a ticking time bomb hell hole ladies and gentlemen. COULD THIS HAPPEN AT TROY? DID THIS ALMOST HAPPEN AT TROY?
IT IS UP TO THE PEOPLE THAT MAKE TROY WHAT IT REALLY IS AND WHAT IT HAS BECOME TO MAKE SURE THAT IT NEVER DOES.
MAY THE FOLLOWING NEVER BECOME THE HEADLINE THAT COULD HAVE BEEN AVERTED AND LET US HOPE, PRAY AND DO EVERYTHING IN OUR POWER TO MAKE SURE THAT –
Fullerton's Troy High School never becomes America's newest Columbine –