THE FULLERTON MAYOR JENNIFER FITZGERALD TRIED TO ILLEGALLY INSTALL JAN FLORY ON THE VECTOR CONTROL BOARD WITHOUT A PUBLIC HEARING AND ON 3-15-16 AT THE FULLERTON CITY COUNCIL MEETING, YOU WILL HAVE YOUR 3 MINUTES TO SPEAK ON THE FORCED SPRAYING THAT IN NO WAY SHAPE OR FORM SHOULD TAKE PLACE OVER FULLERTON OR ANY ORANGE COUNTY CITY. BECAUSE OF A BROWN ACT VIOLATION, WE HAVE BEEN GIVEN ANOTHER OPPORTUNITY TO HAVE OUR VOICES HEARD.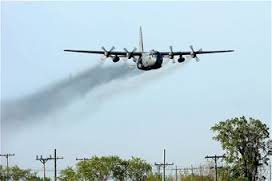 PLEASE COME WITH YOUR 3 MINUTE PREPARED SPEECH AND BE READY TO LET JAN FLORY KNOW THAT IF SHE DOESN'T STOP THE SPRAYING, THAT SHE WILL BE VOTED OUT IN NOVEMBER OFF THE CITY COUNCIL.
CONE AND COME ALL DOWN THE THE FULLERTON CITY COUNCIL MEETING AT 630 PM AND BRING AS MANY PEOPLE AS YOU CAN.
BY THE WAY, THE CITY COUNCIL IS ALSO GOING TO VOTE TO BAN CLAPPING AND SIGNS IN THE ROOM UNLESS THEY ARE IN THE BACK ROW. WE ARE UNDER ATTACK FROM THE AIR AND OUR FREE SPEECH IS ON THE LINE TOMORROW NIGHT, IT IS TIME TO TAKE THINGS BACK
From: Lucinda M. Williams <LucindaW@ci.fullerton.ca.us>
Date: Wed, Mar 9, 2016 at 5:32 PM
Subject: RE: 3-1-16 Brown Act Violation written "cure or correct" demand to the Fullerton City Council legislative body
To: The Fullerton Informer <joeimbriano777@gmail.com>
Hi Joe,
Thank you for bringing this to our attention. My apologies for not getting back to you sooner on this item – I was waiting for confirmation as to the remedy.
We will agendize this item again on the March 15, 2016 agenda. City Council will take public comments and then vote on the matter for the official action.
Please feel free to contact me if you have any other questions.
From: The Fullerton Informer [mailto:joeimbriano777@gmail.com]
Sent: Monday, March 07, 2016 10:11 PM
To: Lucinda M. Williams; Council Members; Jennifer Fitzgerald; Diane Hickey; Mea Klein
Cc: Shawn E. Abrell, Esq.; Barry Levinson
Subject: Re: 3-1-16 Brown Act Violation written "cure or correct" demand to the Fullerton City Council legislative body
Please advise the disposition of this request.
On Thu, Mar 3, 2016 at 9:52 AM, The Fullerton Informer <joeimbriano777@gmail.com> wrote:
Before filing a court action seeking invalidation, a person who believes that a violation has occurred must send a written "cure or correct" demand to the legislative body. This demand must clearly describe the challenged action, the nature of the claimed violation, and the "cure" sought. This demand must be sent within 90 days of the alleged violation or 30 days if the action was taken in open session but in violation of Section 54954.2, which requires (subject to specific exceptions) that only properly agendized items are acted on by the governing body during a meeting.2 The legislative body then has up to 30 days to cure and correct its action. If it does not act, any lawsuit must be filed within the next 15 days.
During the regular business item 13 portion of the meeting listed here
,https://docs.google.com/gview…
the item of Vector Control appointee, Mayor Fitzgerald did not call for or allow public comments, According to the Brown Act, the governing body must.allow the public to address the covered board at regular or committee meetings on any item in the agency's jurisdiction not addressed by the agency at an earlier open meeting..pursuant to section 54954.3(a))
Please have the proceedings nullified according to Brown Act. The mayor must follow the rules set forth in The Brown Act that govern public meetings.Mayor Fitzgerald also opened the public comment period for item 14 and tried to close it before anyone got out of their chair. Her behavior was totally unacceptable.
I had a five minute presentation on item 13, the vector control appointment issue and wish to have the item reagendized and public comment opened like it should have been,
Please confirm receipt of this written correspondence and let me know when I can expect a response.
Thank you.
Mr. Joe Imbriano
This email and any files transmitted with it are confidential and intended solely for the use of the individual or entity to whom they are addressed. If you are not the named addressee you should not disseminate, distribute or copy this e-mail. Please notify the sender immediately by e-mail if you have received this e-mail by mistake and delete this e-mail from your system. ­­