If you ever wonder why the wheels of injustice continue to turn over the vaccine issue in our State Capital, wonder no more. Tetanus is not a communicable disease and yet the tetanus vaccine is required for 7th graders. It is because the tetanus toxoid is the ideal carrier for beta HCG-the sterilant. SB 277 is merely setting up the framework for clandestine forced sterilization.
The plate passers in the pulpits are silent, the committees are stacked, Senator John Moorlach (R-Orange) is absent, the votes are rigged and you and your children are slated for a future that involves medically induced illness as well as having no children of their own. Well that is of course the case unless you simply refuse to go along with this eugenics agenda by simply refusing to have your children poisoned and sterilized by the contents of the syringes. The real reason that none of this makes any sense is because there is an agenda, and to those involved, it makes perfect sense. Take for instance John P. Holdren, who is Obama's Science and Technology Czar. Holdren was coauthor of a book called "EcoScience" which brought up the sterilizing of people to save the planet. The vaccine inserts clearly state that none of these vaccines have been tested for impairment of fertility, none of them.
 "Carcinogenesis, Mutagenesis, Impairment of Fertility"-
Tripedia vaccine has not been evaluated for its carcinogenic or mutagenic potentials or impairment of fertility. 
http://www.fda.gov/downloads/BiologicsBloodVaccines/Vaccines/ApprovedProducts/ucm101580.pdf 
 How convenient. I  wonder why Obama is also pushing for 100 percent wireless in all schools?
 https://thefullertoninformer.com/apple-666-project-inkwell-and-agenda-21-an-expose-with-an-all-star-cast/
SB 277 skips the Senate appropriations committee while the Tetanus vaccine remains as one of the 10 vaccines required for school entry with no opt out now aimed at incoming 7th graders. Tetanus is not a communicable disease. The average 20th century annual morbidity for Tetanus was 580.The average 20th century annual morbidity for smallpox was 29,000.
How did smallpox disappear in the US without the smallpox vaccine remaining in the current schedule? Why do we require a tetanus vaccine which, by the way, is not EVEN A COMMUNICABLE DISEASE for school entry and not a smallpox vaccine? Why do we administer Diptheria, Tetanus and Pertussis at the same time?
Tetanus vaccine is part of the DTap vaccine given to children. Tetanus vaccine is part of the Tdap vaccine given to junior high students. Tetanus vaccine contains the tetanus toxoid. This is extremely important as you will see at the end of the article.
There is no honor among thieves ladies and gentlemen. Those of you who have attended the Senate committee meetings like myself know this to be true. These people are simply not human. They are utilitarian and knowingly or unknowingly serving the eugenicists interests.
The behavior of our elected representatives with a handful of exceptions, is Orwellian to the core.  Invoking The parens patriae doctrine, we have Senate Judiciary testimony taking parental rights down to the mat in a chokehold.
No matter how you feel about vaccinations, the words of CA senator Wieckowski from last week's SB277 judiciary committee hearing seem surreal and are cause for alarm if you value civil liberties. To quote him talking about various court cases: "The police power of the state..has absolute authority to force that person (even adults) to get the vaccination….We undervalue our power–the state police power. If we believe that children are being harmed, we go into this domain of family rights, which are not absolute, and my question is: maybe we are not going far enough?"
These people are not ignorant, or uninformed. To the contrary, they have pledged an allegiance to a power structure, which is satanic to the core. SB 277 is not about public health. There is no communicable disease public health crisis ladies and gentlemen. SB 277 is not about protecting the immunno-compromised. The immunocompromised can only truly be protected by isolation.
SB 277 is not about big pharma's balance sheets or medical system's profit taking although it will be a tremendous boon to the industries.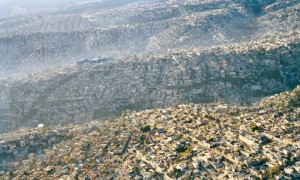 SB 277 is not about mere political payback for campaign contributions. It is not about doing what is best for the young, the old or the most vulnerable among us.
SB 277 IS ABOUT STERILIZING CHILDREN AND ESTABLISHING PRECEDENT AND SETTING UP THE FRAMEWORK TO INJECT US ALL WITH STERILANTS, CANCER VIRUSES, CHEMICALS, AND HORMONES IN ORDER TO CONTROL AND CULL THE POPULATION.
HERE IS THE TRUTH ABOUT OVERPOPULATION. Census Bureau: 94.6 Percent of U.S. Is Rural Open Space-
SO WHY ALL THIS TALK ABOUT OVERPOPULATION?
WHY THE PUSH TO CULL US WHEN THERE IS EMPTY LAND FROM HERE TO KINGDOM COME?
-BECAUSE THE MOAT AROUND THE CASTLE DOESN'T WORK WITH 6 BILLION PEOPLE ANYMORE.
HERE IS THE TRUTH ABOUT SB 277-
IT IS ALL ABOUT FORCED VACCINATIONS AND FORCED STERILIZATION
WHY IS A TETANUS SHOT REQUIRE FOR SCHOOL ENTRY WHEN IT IS NOT A COMMUNICABLE DISEASE? BECAUSE THE TETANUS TOXOID IS ONE OF THE BEST CARRIER COMPOUNDS FOR THE STERILIZING HORMONES! WHY DO THEY REQUIRE PUBESCENT CHILDREN TO RECEIVE THE Tdap SHOT BEFORE ENTERING JUNIOR HIGH? GEE I WONDER. BY THE WAY, PERTUSSIS TOXOID AND DIPTHERIA VACCINE WORK PRETTY WELL AS A CARRIER FOR BETA HCG AS WELL. IT IS NO ACCIDENT THESE THREE ARE ALL TOGETHER IN ONE JAB.
Beware of the changes coming to the school entry requirements for Tetanus, diptheria and pertussis. When they go to a multi dose battery beware. The only time the tetanus vaccine has been given in five doses is when it is used as a carrier in fertility regulating vaccines laced with the pregnancy hormone Beta HCG.  What is Sanjay Gupta telling us today about pertussis? He is setting it all up. IT IS ALL CONNECTED.

By simply adding the beta-sub unit of human chorionic gonadotropin (hCG) conjugated to various carriers SUCH AS TETANUS TOXOID with highly specialized adjuvants to a vaccine, WOMEN CAN BE RENDERED INFERTILE. 
The heterospecies dimer (HSD)-dehydrogenase hCG vaccine was the first to have been sucessfull for use in both sexes for the prevention of pregnancy RENDERING MEN AND WOMEN INFERTILE.
Zona pellucida vaccines have been around for decades. By simply vaccinating to induce immunity against zonae pellucidae, this will causes the recipient of the vaccine to produce  antibodies that themselves are bound by a zona pellucida. Therefore when a sperm encounters an ovum in an person immunized against zonae pellucidae, the sperm cannot bind to the ovum because its zona pellucida has already been occupied by antibodies RENDERING MEN AND WOMEN INFERTILE . 
FOLKS IT IS TIME TO WAKE UP TO THIS STERILIZATION AGENDA.
AND BY THE WAY, IF YOU THINK YOUR CHURCH, PASTOR, ELECTED REPRESENTATIAVES, SCHOOL DISTRICT OFFICIALS, THE PTA, YOUR DOCTOR, THE CANARY PARTY, HEALTH CHOICE, OR OUR KIDS OUR CHOICE ARE  GOING TO HELP, YOU BETTER WAKE UP. YOU ARE BEING EXERCISED BY THE CONTROLLED OPPOSITION CONNECTED TO THE PHARMA AND EUGENICIST INTERESTS THROWING THE CASE AT EVERY JUNCTURE. YOU ALL BETTER GET READY TO DRAW YOUR LINE IN THE SAND FOLKS BECAUSE THEY ARE GEARING IT ALL UP. FORCED VACCINATIONS ARE COMING.
MAY ALMIGHTY GOD HELP US TO DEFEAT THIS STERILIAATION AGENDA, HELP IS TO STAND UP FOR THE CHILDREN WHOSE PARENTS ARE CLUELESS AND HELP US ALL BUILD OURSELVES AN ARK SO WE CAN PROTECT OUR FAMILIES NOW BEFORE IT IS TOO LATE.